Increased car safety could hurt auto insurers | Insurance Business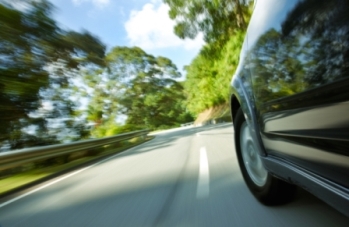 The advent of self-driving cars and various driver-assisting technologies may be a huge boost to avoiding accidents and keeping vehicle occupants safe, but this could sideswipe the non-life insurance industry, which derives a lot of income for automobile insurance premiums.
The auto insurance sector is currently figuring out how automation, which will reduce the likelihood of accidents, will affect its bottom lines. In Japan, almost half of non-life insurers' premium revenue comes from automobile insurance. With autonomous vehicles just around the corner, the insurance industry must adjust to the changing landscape.
Kengo Sakurada, president of Japan's
Sompo
Holdings, spoke at the annual meeting of the World Economic Forum in Davos, Switzerland on January 18, saying that self-driving cars should be treated differently from human-operated ones.
"Government and the private sector need to work together to create a legal framework for autonomous cars," Sakurada told the
Nikkei Asian Review
.
Want the latest insurance industry news first? Sign up for our completely free newsletter service now.
Acceptance of self-driving vehicles is already spreading, with a survey of American customers conducted by Boston Consulting Group in 2015 revealing that 55% of respondents would be willing to buy a car with self-driving features within the next five years, while 44% would want to buy fully autonomous vehicles 10 years from now.
When asked which among the features of self-driving vehicles was most attractive, the respondents' top answer was lower insurance premiums. This is a bad sign for most non-life insurers, as auto insurance premiums are a major revenue stream.
Sompo's Sakurada envisions semi-automated and fully-automated cars sharing the road in the future, which is why he stresses the need for a new legal framework.
"Insurers need to share data so that the public and private sectors can work together to set proper levels for premiums on auto insurance," he said.
Meanwhile, Yasuzo Kanasugi, president of Aioi Nissay Dowa Insurance, says the auto insurance sector's decline is inevitable. Even without full automation, "the number of car accidents and the damage they cause will steadily decline in the coming years, due to progress in car safety technology," he told
Nikkei
.
Related stories:
Car insurance premiums in Japan could go down in 2018
Sharing economy to hit key insurance market
Self-driving cars could cause insurance cost downshift