India unveils first disaster management plan | Insurance Business Asia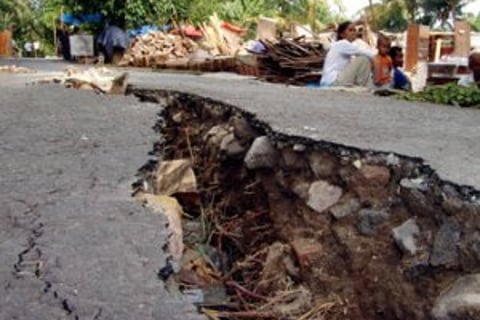 India has announced the launch of their first National Disaster Management Plan (NDMP) in a bid to up disaster resilience.
Launched by Prime Minister Shri Narendra Modi, the NDMP "aims to make India disaster resilient and significantly reduce the loss of lives and assets," the Prime Minister's office said in a statement.
"The plan is based on the four priority themes of the 'Sendai Framework,' namely: understanding disaster risk, improving disaster risk governance, investing in disaster risk reduction (through structural and non-structural measures) and disaster preparedness, early warning and building back better in the aftermath of a disaster," the statement continued.
Modi took to Twitter to announce the news and said that the NDMP will cover all areas related to disasters.
"The comprehensiveness of this plan is noteworthy<" the Prime Minister wrote.
"It covers all phases of disaster management- prevention, mitigation, response and recovery.
"To prepare communities to cope with disasters, the plan emphasizes on a greater need for Information, education and communication activities."
The NDMP is designed to cover "all phases of disaster management: prevention, mitigation, response and recovery," and it will provide "for horizontal and vertical integration among all the agencies and departments of the Government," as India looks to strengthen its resilience across the country.
"The plan has a regional approach, which will be beneficial not only for disaster management but also for development planning," the statement said.
"It is designed in such a way that it can be implemented in a scalable manner in all phases of disaster management.
"It also identifies major activities such as early warning, information dissemination, medical care, fuel, transportation, search and rescue, evacuation, etc. to serve as a checklist for agencies responding to a disaster.
It also provides a generalized framework for recovery and offers flexibility to assess a situation and build back better."
RELATED ARTICLES:
HDFC Ergo acquires L&T's general insurance venture
ICICI Lombard and global car company BMW announce partnership