India's insurance giant to hire 200,000 new sales people | Insurance Business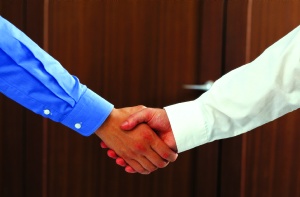 India's state-owned Life Insurance Corporation (LIC) plans to bolster its field workforce by hiring a minimum of 200,000 new sales agents, the company's leader has announced.
LIC chairman Surya Kumar Roy said in a senior divisional managers' conference that the insurance giant also aims to double its business in terms of new policy issuance to at least 40,000,000, India's
Zee News
reported.
"During Fiscal year 2016-17, let us commit ourselves to set new records in sales and exponentially expand on individual non-single premium segments," the report quoted Roy as saying.
"We should target a minimum 4 crore lives to be covered and minimum two lakh agents to be added in 2016-17," he added.
According to the report, Roy's optimism comes from the robust growth that LIC may attain in the fiscal year 2015-2016, when the issuance of new policies grew by nearly 25%.
"Financial Year 2015-16 was a year of recovery for us. We recovered from below-par performance in fiscal 2014-15 to show positive results," he said.
Roy added that LIC now has a market share of 70.44% in number of policies and 76.84% in the first year premium income.
The LIC chairman said the company should set its sights on outpacing the Indian economy, which is hitting a 7.6% growth,
Zee News
reported.