Indonesia may seek to limit foreign ownership in insurance sector | Insurance Business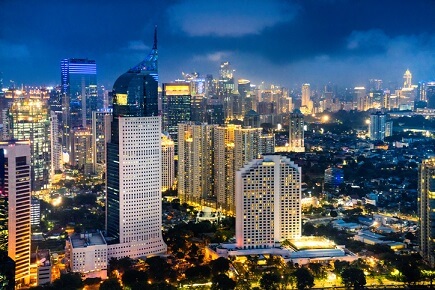 A member of Indonesia's House of Representatives has proposed that the government impose more aggressive limitations on foreign ownership of insurers operating in the country, arguing that national sovereignty must be taken into consideration even in the insurance sector.
Legislator Mukhamad Misbakhun said that the Ministry of Finance should embody President Joko Widodo's vision and mission in the rules governing the insurance sector. One of the nine points in Widodo's agenda is maintaining political sovereignty, as well as economic and cultural independence.
Misbakhun further argued that since Indonesia's economy isn't as stable as other developed countries, stricter limits can prevent insurers from running unchecked. Under current law, foreign ownership of insurers is limited at 80%, but the
Indonesia Expat
reports that Misbakhun wants to lower it to around 51%, similar to India's cap.
Want the latest insurance industry news first? Sign up for our completely free newsletter service now
However, the Minister of Finance Sri Mulyani Indrawati disagreed with Misbakhun, saying that the current 80% cap can bring a positive impact to the economy, with foreign ownership able to contribute to increased capital strength.
Indrawati argued that foreign money can provide a strong safety net for insurance firms to absorb losses and manage risks, which is insurance's primary objective. The current limit, she said, does not threaten national sovereignty and has led to the growth of the insurance sector.
She cited government data showing that total insurance assets grew from INR105.2 trillion (US$7.8 billion) in 2010 to INR853.4 trillion (US$64 billion) in 2015, an over eight-fold increase.
Last week, it was reported that Malaysia is also weighing whether to enforce more strictly its foreign ownership limit of 70% in insurance firms. If Indonesia follows suit, this could be the start of a wave of protectionism that may sweep across the emerging ASEAN markets.
Related stories:
Malaysia could force insurers to limit foreign ownership
Major insurer to comply with proposed foreign ownership law
China may ease foreign ownership restrictions on financial firms