Indonesia warns of more cyber attack damage following global scare | Insurance Business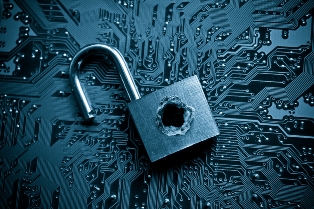 Cyber insurance is looking to be more important than ever, as an Indonesian government official has warned that there could be more reports of damage coming in today due to the global attack, as offices continue to resume business.
A large hospital in Jakarta was reportedly struck by the ransomware known as "WannaCry", but there were no signals that Indonesia was one of the worst-affected countries.
Communication and Information Minister Rudiantara advised organizations to update their cyber security protocols before connecting their computers to the Internet and local area networks.
"This is crucial for businesses when reopening on Monday, please beware and anticipate, and take preventive steps against the WannaCry malware attack," Rudiantara was quoted by
Today
at a news conference.
The malware spreads through spam e-mails, and when infected attachments are opened the program encrypts data on the computer, and demands US$300 or more in payment before the hackers grant access to the data again. This type of cyber attack is commonly known as
ransomware
.
Rudiantara discouraged payment of ransom for the data, as there is no guarantee that the cyber criminals would actually stick to their word and decrypt the data.
On Saturday, two hospitals in Jakarta reportedly fell victim to the cyber attack. However, one hospital, Harapan Kita, denied being hit by the malware.
Meanwhile, Dharmais hospital was not as lucky. Around 400 computer units in the hospital were affected. A staff member identified as Willy told
Reuters
that while critical health services remain operational, the malware severely slowed down the patient admissions process.
Related stories:
Insurer reveals new cyber threat
Businesses complacent on cyber risk
Insurance prepares for the worst