Industry set to become 'even more relevant' | Insurance Business Asia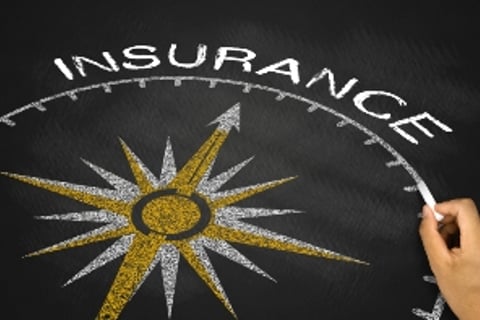 The air of disruption around the industry may be cause for concern for some, but one global head has said that the industry is set to become more relevant than ever.
The sharing economy is often cited as a disruptor of the insurance industry. Whether that be through usage based apps like Trōv, peer-to-peer insurers like
Friendsurance
or the general complexities between conventional sharing economy services such as Uber and the role insurance plays, many look to the future with a furrowed brow.
Paul Mang, global CEO of Analytics at
Aon
, sees optimism in the sharing economy.
"For me, why I think it is so exciting, is when you own something and use it you don't really need trust," Mang told
Insurance Business.
"
Now, if you share something it fundamentally comes down to trust. You are in a marketplace and you have to trust something and we are in the business of trust.
"We don't bend metal, we don't manufacture a product; we have a promise and this is an industry built on trust.
"I see we are right on the cusp of becoming even more relevant as the world moves to this more efficient way of using physical assets and I think trust will become such an important part of it."
Mang's career outside the industry began in academia with a teaching stint at the University of Texas. From there, he progressed into consulting – but the "fundamental importance" of the insurance industry saw him drawn to a new path.
"I feel like it is petroleum – lots of things don't happen without energy, and other things don't happen without financial services," Mang continued.
"I migrated into the data and analytics role because in today's economy, people have said that data is the new oil. There are physical assets, labour and now many think that data could be the third factor of production."
Based in Singapore, Mang said that the people he has met during his time in the industry have kept him coming back for more. Mang summarised insurance professionals the world over as a group of professionals that, while competitive, try to collaborate as much as possible.
While many may see darker clouds on the horizon, Mang's optimism for the industry is infectious. As risks continue to change, the spirit of entrepreneurship that has been so important throughout the history of insurance will once again see the industry rise to the challenge.
"I think we are entering an era when insurance will be like what was happening when commerce and trade was being conducted via those old ships across oceans," Mang said, referencing the birth of insurance hundreds of years ago.
"That was new and innovative and you can image the entrepreneurial energy about trading across continents and what kind of risks were involved. It was insurance that allowed that to happen."
Related stories:
An insurance career reinvention
The key to a strong broker-client relationship