Inga Beale: Insurance needs to boost women, build customer trust | Insurance Business Asia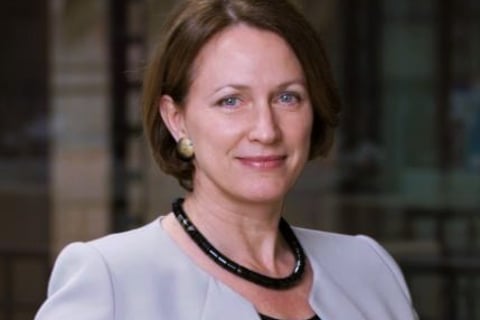 The insurance industry needs to do more to elevate women into senior leadership positions, as well as tackle the wider problem of a lack of trust from consumers – that was the word from Lloyd's CEO Dame Inga Beale yesterday.
Speaking at a Chartered Insurance Institute (CII) event focused on how the insurance and financial planning professions can help support women's financial resilience, Beale said that while the industry has changed during her 36 years in the sector, there remains a lot more work to be done.
"We know that as a profession we've got to do a better job of being inclusive, and in particular, we've got to do a better job of getting more women up into those senior positions," she said.
A new CII report has revealed that a combination of growing debt, lower earnings and a lack of confidence when it comes to dealing with financial matters is putting millennial women at greater risk of poverty in old age – and means their capacity to be financially independent is diminishing.
"We know that not only is there a gender pay gap in our profession, there's a gender financial protection gap too for women in the UK," Beale, who is also the current president of the CII, said.
Alongside tackling the issues faced by women, the insurance industry is also battling a wider lack of trust among the public in media, government, and business.
"The reputation of the insurance sector isn't great, I think we all know that. We also know there's a complete lack of trust. Society seems to be letting people down," Beale said.
However, at the heart of what the CII does is building public trust, she continued.
"We want the public to trust that what we're going to give them – whether it's an insurance product, whether it's financial planning advice – they can trust us, and that we're going to be around when they need us most. This trust is something we've really got to work on as well."
Related stories: