Insurance claims analyst nabbed for faking own accident | Insurance Business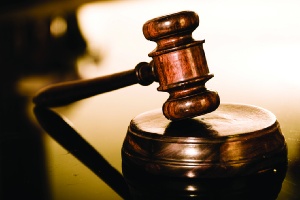 Police recently arrested an insurance professional from Trumbull, Connecticut who claimed to be hit by a moving vehicle.
Jaiden Cirillo, a 49-year-old claims analyst, was nabbed on July 8 after police said that he falsely reported his incident last May.
The incident happened in the parking lot of the Stop and Shop on Villa Avenue, where Cirillo allegedly threw himself onto the rear of a Ford Focus that was backing out,
CT Post
reported.
According to the report, the driver found Cirillo laying on the pavement and moaning that he had been hit.
Cirillo made the same claim to police officers who responded to the incident, the report added.
However, accounts from several witnesses and surveillance camera footage affirmed how Cirillo completely staged the incident.
Cirillo has been charged with second-degree falsely reporting an incident and misuse of the 911 system, the
Fairfield Daily Voice
reported.
He has been allowed to post bail but is required to appear in court on July 22.
Related stories:
What the deadly Tesla self-driving car crash means for insurers
GEICO sues five companies, six people over alleged insurance scheme