Insurance disruption 'closer than we realise' | Insurance Business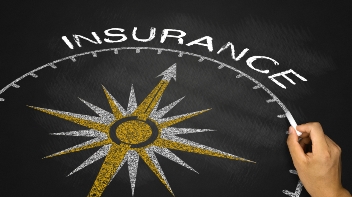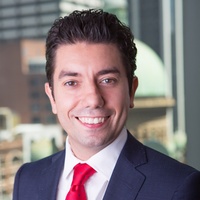 Tim Tez, the chief product and marketing officer of MetLife Australia, talks about disruption, trust in insurance, and his favourite Shakespearean quote
Why insurance?
What is sometimes forgotten is the noble purpose of insurance and the social good it plays in society. I think that once you realise the difference you can make in people's lives when they have lost everything.
How would you change the industry?
Research shows us customers often don't trust insurance. We as an industry need to do a better job of promoting the role we play in society and the role we play in helping people recover or to get back on their feet. Products need to be more transparent and simple, operations need to be more empathetic and easy and then over time we might build up that trust to a higher level.
Best advice you've ever been given?
Not sure I was given it, but my favourite quote from Hamlet is "This above all: to thine own self be true. And it follows, as the night the day, thou canst not then be false to any man"
What's the most important thing a broker can do to develop their business?
Most brokers understand their clients better than any insurer ever will. The broker plays an active role in the lives of their clients. It is critical that we never lose this, however new technology and different ways of interacting and running your business is an opportunity for brokers to service a broader section of the community more efficiently.
If you were Prime Minister for one day, what would you do?
I think leaders at that level have to think big, whether that is taking unpopular positions because it is right or addressing really big problems. I think us as a society need to think about the type of nation we want to be and what role we can and should play on a global scale.
What's the biggest challenge facing the industry today?
I think we have all heard that the insurance industry is ripe for disruption. I believe that we are closer to that day than many of us realise. We need to genuinely look at our own businesses and address the customer and community needs in a better way.
What has been the highlight of your career?
It is still in front of me.
If you could invite three people to dinner, dead or alive, and excluding family and friends, who would they be and why?
Mustafa Kemal
– the founder of the Turkish republic. Certainly in modern history along with George Washington was one of the few people who can say they were the father of a nation. He has a special relationship with the ANZAC's too, if you haven't already read his speech to the mothers of those who fell on Turkish soil in WWI, then I would encourage you to do so.
Abraham Lincoln
– abolished slavery and was confronted with an internal civil war. I would love to sit down and to discuss his experiences in life.
Paul Keating
– his thoughts on Australia's position in Asia and the republic were years ahead of its time. You may or may not like his politics but you have to respect the fact that he did put big issues on the agenda.
Complete this sentence: If I wasn't in insurance, I would be…
In sports in some way shape or form.