Insurance fraudster sentenced to 7 months in prison | Insurance Business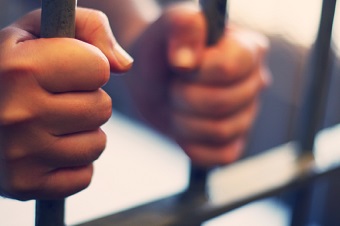 A former flight attendant in Singapore who helped orchestrate an auto insurance fraud scam was sentenced to spend seven months in jail.
Siti Irnawaty Mala Adamy, 30, pleaded guilty to conspiring to defraud AXA insurance of SG$20,870 by staging a three-vehicle crash on February 11, 2012. In her claim, she tricked the company into believing that her ex-boyfriend was driving the car and that she was injured during the crash. She complained of neck and lower back pain and received a personal injury payout of SG$3,800.
Sollihin Anhar, whose case is pending, and three other men staged the crash by ramming the car registered to Siti Irnawaty into a heavy vehicle. Siti Irnawaty then received SG$1,000 and the car was repaired for free.
In April 2013, AXA reported to authorities that the incident was fraudulent.
According to Principal District Judge Bala Reddy, Siti Irnawaty was "an integral part of the scam" by allowing her vehicle to be used in the staged crash, lying that she was a passenger at the time of the accident, and feigning an injury to bolster her personal injury claim.
The judge added: "If such conduct is left unchecked it would have a direct effect on the general insurance premiums payable by all motorists in Singapore, in addition to being hard to detect and economically unfeasible to challenge."
Of the three other men involved, one has been sentenced, one has yet to undergo trial, and one is still at large.
Siti Irnawaty, who is three months pregnant with her second child, has returned the SG$1,000 she received. At worst, she could've been jailed for up to 10 years and fined, but the judge gave a lighter sentence, possibly in light of her pregnancy.
Related stories:
Insurance claims analyst nabbed for faking own accident
AXA Asia aims to serve over 100 million customers by 2030
Asia Pac insurance M&As set to continue