Insurance group wants automated vehicle clarity | Insurance Business Asia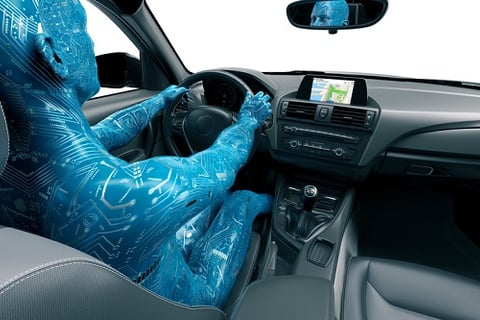 As driverless technology makes its way onto roads, UK insurers want clarity when it comes to assisted and automated systems.
The Automated Driving Insurer Group (ADIG) – led by the Association of British Insurers (ABI) in collaboration with Thatcham Research – has released the "
Regulating Automated Driving
" paper to highlight the potential dangers of autonomous ambiguity.
While there is strong industry support for vehicle automation as it comes with the promise of a significant reduction in accidents, concerns exist involving driver confusion. The paper particularly focused on intermediate automated systems, which have self-driving capabilities but in certain circumstances need the driver to take back control of the vehicle.
"Vehicles with intermediate systems that offer assisted driving still require immediate driver intervention if the car cannot deal with a situation. Systems like these are fast emerging and, unless clearly regulated, could convince drivers that their car is more capable than it actually is," explained Thatcham Research chief executive Peter Shaw.
Through the paper, insurers – including
AXA
, Admiral, Ageas,
Allianz
, Aviva, Co-operative Insurance, Covea, Direct Line Group, esure, LV=, RSA,
Zurich
, and the Lloyd's Market – suggest that international regulators considering design standards should make a clear distinction between assisted and automated systems.
For the group, a vehicle should be clearly identified and marketed as automated only when:
The driver can safely disengage in the knowledge that the car has sufficient capabilities to deal with virtually all situations on the road;
A vehicle encounters a situation it can't handle, that it has the ability to come to a safe stop;
The autonomous system can avoid all conceivable crash types and can continue to function adequately in the event of a partial system failure;
Both insurers and vehicle manufacturers can immediately access data to identify whether the driver or vehicle is liable in the case of an accident, without ambiguity.
James Dalton, ABI director of general insurance policy, said: "We know all too well from conventional vehicles that drivers often misunderstand what their vehicles can and can't do. Therefore, consistent standards are needed so that those taking up automated driving technology can do so with confidence."
For David Williams, ADIG chairman and head of underwriting at AXA, autonomous vehicles will make roads much safer but inappropriate use or marketing of intermediate technology could confuse road users and cause unnecessary accidents.
"Clarity over system capability and commitment to share vehicle data with insurers will help public confidence, and help rather than hinder development in this area," he said.
The group also sees the need for more clarity in how these assisted driving systems are named. "Vehicle manufacturers should be judicious in badging and marketing such systems, avoiding terms which could be misinterpreted as denoting full autonomy," said Shaw.
He stressed: "Hybrid systems which creep into the intermediate grey area between assisted and automated should also be avoided." Shaw said the risk of autonomous ambiguity could result in a short-term increase in crashes.
ADIG was formed in late 2015 to consider the impacts of automation on motor insurance in the UK. It aims to guide the industry towards a coordinated position to allow a "powerful and consistent voice," aligned with international and government legislators.
Related stories:
Aviva states it is in talks with driverless carmakers