Insurance industry bow a 'baptism of fire' | Insurance Business Asia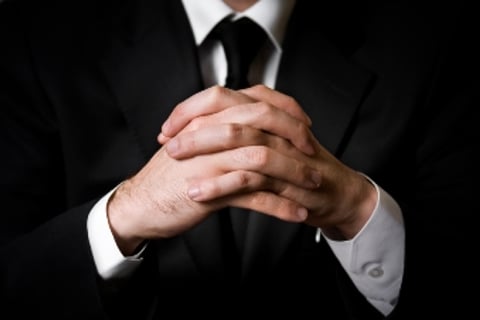 Not many people plan on a career in insurance and chief health officer of AXA Insurance Singapore, Andre Czanik, was no different.
Czanik described his fortuitous turn into the insurance industry which has seen him travel the world before settling in Singapore for the best part of a decade.
"I was studying part time, this is when I finished high school, my very first job and studying part-time and I thought I can't live off Mum and Dad for much longer and I needed a job and started job hunting," Czanik told
Insurance Business
.
"I came across an ad for a company that claimed to be in something called managed care, I had a look into it and I thought ok, this is for a client liaison officer… way back, [in]the early 90s.
"Looking back now, I will always be grateful of the time I had in managed care because it was a baptism of fire, particularly in South Africa which is a very sophisticated market, sophisticated providers, sophisticated insurers, managed care was a great school."
Czanik's career has taken him around the world and in a variety of roles from managed care to broking and reinsurance to the head of AXA's health operations in Singapore but one thing has remained consistent throughout the journey.
"That was in the early 90s and from there I just grew into different roles, but always in health insurance," Czanik continued.
"I made a conscious decision to stay in health insurance and build on and leverage the experience that I had gained, and that is what led me to AXA. I'm delighted that it has turned out as it has and there is still lots to do."
What was it that kept Czanik coming back for more in the health insurance space? The ability to make a real difference in the lives of customers.
"The touch points are so frequent and it is all so standardised so it is incredibly opportune to make a difference," Czanik said of the health insurance industry.
"Good service doesn't cost a whole lot. It doesn't cost a lot to be professional with somebody on the phone, to make them feel that they are cared for and 'hey, you know, sorry you are in hospital but we will take care of this for you.'
"I've always had a natural empathy towards that and I'm a little obsessed about customer care. It was a little coincidental that it was about health insurance, it could have ended up being something else, but it was a good fit because it was relatively easy to leave customers feeling good.
"It is easy to lose sight of that. With compliance and governance, targets and business and so on, ultimately this is about people, and let's be honest, with health insurance in a time of need and you are there to help ease their mind."
Challenges still remain for the health insurance industry as Czanik highlighted talent and the ability to stay relevant as the biggest concerns for the industry but opportunities are still there.
"In health insurance in Singapore there is an opportunity for health insurers to help customers, and when I say customers I mean customers getting care so in this case patients, get better outcomes.
"We have got the data and with some analysis we can tell relatively easily, who are the best hospitals, not the cheapest, but who are the hospitals, the doctors, the facilities that enable better outcomes.
"What are the treatment pathways that enable our people to live healthy lives, make better choices and get better clinical outcomes.
"That is a massive opportunity.
"I hear a lot of noise about that in the industry but I don't really see anyone doing anything meaningful there yet."
Related stories:
Current health insurance model 'not viable for much longer'
Survey reveals big data, analytics to have biggest tech impacts