Insurance industry leader expects 'wave of consolidation' | Insurance Business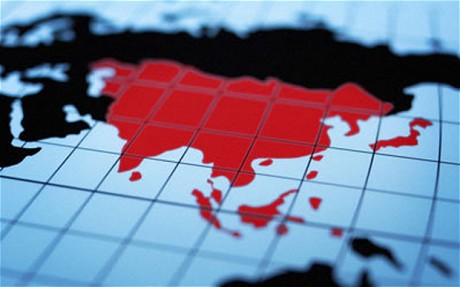 An industry leader has revealed that he expects a "wave of consolidation" across Asia Pacific as one of the key trends for the region emerges.
Paul Miller, general manager Asia Pacific of SSP, told
Insurance Business
that across the Asian market the industry continues to change as the ASEAN region looks to drop barriers which could spur on consolidation.
"What we are seeing in the Asian market, and we tend to focus more on ASEAN and again, ASEAN is not that homogenous, we have got emerging markets, de-tariffing markets, players positioning for consolidation in the ASEAN economic zone," Miller said.
"The expectation is that barriers will go down a bit on being able to operate, analogous to the ECC but perhaps not the same, but that means a wave of consolidation going through that market.
"In some ways, the capabilities are behind, from an electronic training point-of-view, from a direct point-of-view, so things that are not necessarily brand new technologies but there are certainly a big anchor chain of legacy systems up there and the need for replacement as well as being more advanced with distribution capabilities."
The impact of technology continues to be felt in the market and Miller said that as consolidation continues to play out, businesses will look for partnerships based on technology.
"I think certainly when companies are looking for partners that [technology] is one of the things they look for do their companies have capabilities from a technology point-of-view that can help.
"The problem is it is not always translatable, certainly on the distribution side it might be but from the core platform side it is not that easy to just take the platform from country to country."
Miller stressed that as Asian Pacific becomes a more important global market, Singapore has "got an advantage," thanks to its complexity but other areas of ASEAN remain on the radar.
"There are labour cost advantages in Malaysia and the Philippines. It is quite interesting what is happening as Malaysia is going through de-tariffing at the moment.
"I think Thailand is a bit more restrictive doing business up there, I think they are maybe isolated a little bit from the innovation that is going on in the other markets, it is a lot more open in Singapore and Malaysia and Hong Kong as well.
"Hong Kong is another sophisticated market but it doesn't tend to have the influence on the region that Singapore does, I don't know whether that is because of the focus on the China market rather than the ASEAN market."
Over the next ten years, Miller expects the landscape of insurance to change but "insurance fundamentals will still be there," as the ASEAN market is one to watch.
"It will be interesting to see what happens with the ASEAN market as that develops, whether the barriers do come down," Miller said.
"I think there has to be more consolidation, it is way too fragmented, and whether direct will become a more significant force in those markets with the adoption of the consumers and that could change then the dynamics of who are the leaders and followers.
"I think there are going to be companies who are gobbling up domestic companies to build up market share in that region."
Related stories:​​​​​​​
Tech presents 'huge opportunity' insurance industry
Survey reveals big data, analytics to have biggest tech impacts