Insurance industry needs drastic reinvention in order to survive | Insurance Business Asia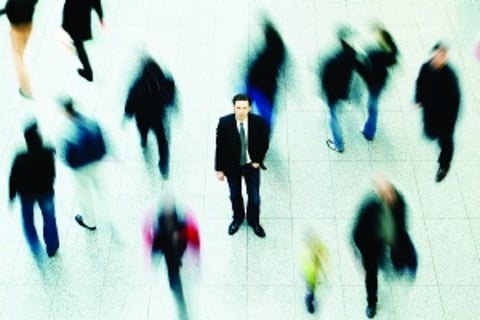 A new report from
KPMG
has called on the insurance industry to reinvent itself in order to survive as disruptors continue to impact the industry.
In their new report, entitled
Empowered for the future: Insurance reinvented, KPMG
found that most insurers are struggling to reinvent their organisations for the future and
Martin Blake
, New South Wales chairman and insurance leader in Australia for KPMG, told
Insurance Business
that the industry needs to change sooner rather than later.
"I think, incumbent insurance companies are in some-what of an epic race to transform themselves and to avoid being disintermediated by new digital competitors and there really is a possibility that a number of major insurance names we know today, may not be around in ten years' time," Blake said.
"I think the stakes could not be higher nor the opportunities actually better for insurance companies. The industry is likely to see more change and innovation in the next five years than it has in the last fifty."
Blake noted that simple business changes will not be enough as insurers and brokers grapple with disruption as the industry will need "fundamental changes," to not only survive, but to thrive.
"For insurers to truly reinvent their business they are going to need to make much more fundamental changes to business models and operating models than they have done ever before," Blake continued.
"Success is unlikely to come from simply tweaking the status quo as insurers really need to change every part of their business if they are to survive, not just to survive but also thrive."
Blake stressed that the Asian market, with its high level of digital engagement, presents its own challenges and opportunities.
"I think the thing that is different about Asia is the level of digital engagement," Blake said.
"If you take, for example a country like China, it is estimated that over 80% of Chinese people connected to the internet would consider buying insurance online and I guess that digital engagement means there could be higher take up in terms of these offerings."
Blake called on industry leaders to "recognise the need to change" and stressed that planning is the first important step businesses must take.
"I think having a framework that is agile and help you envision your transformation is important," Blake continued.
"One of the most important things to do first is think about your customers current and future needs and also think about the friction of pain points of your current customers. It is very important, I think, at the outset of any transformation project to set a clear vision as to how you are going to be relevant with your customers which really takes account of the massive disruption in the form of generational change in customer preferences and also demand.
"Any effort to reinvent your organisation without assessing customer preferences is frankly a waste of time.
"There is no value in reinventing yourself in to something people no longer want."
RELATED ARTICLES:
KPMG uses insurer as digital guinea pig for new venture
Singapore backs insuretech innovation
Web giant Baidu announces insurance deal