Insurance industry reacts to Brexit | Insurance Business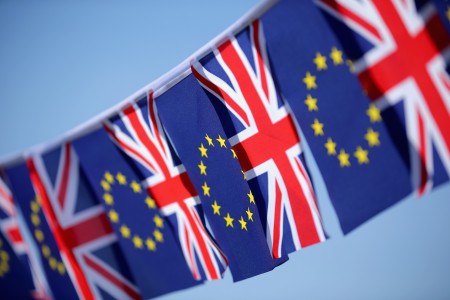 Some leading lights of the insurance industry have had their say on Brexit, what it could mean for both the Asian and global industry and how brokers will be affected.
Peter Harris, managing director of CBL Insurance, told
Insurance Business
that uncertain times could be ahead for insurers domiciled in Britain which could impact brokers.
"All brokers are going to find that UK insurers and their compliance departments are going to be fully focused and occupied on shifting domiciles," Harris said.
"Many will not want to shift their UK domicile into an EU domicile, because it could make it non-compliant for its UK business. Splitting its operation and capital base would raise even further complexities."
Michael Menhart, chief economist at global reinsurer Munich RE, said that the referendum decision may not impact the insurance industry as much as others.
"The referendum decision is not likely to impact the insurance industry as heavily as other sectors," Menhart said in a statement.
"London will lose influence as a financial centre to hubs such as Singapore or New York, and this will also affect insurers."
Dean Carrigan, partner at the Australian office of international law firm, Clyde & Co said that the Brexit result could see a host of opportunities for insurance businesses in the region as Asia Pacific becomes more important to the global industry.
"In times of great uncertainty there is usually a flight to safety and quality," Carrigan told
Insurance Business Asia.
"In the insurance sector this means developing structures and strategies to assist manage already identified and future unknown risks faced by clients. Nimble insurers with strong balance sheets, and brokers with an ability to identify risks arising from Brexit and how to effectively manage them will be very well placed to assist their clients.
"Asia Pac is a growth area for London and the Lloyd's market. It is therefore entirely possible that in the circumstances, UK insurers will look to execute a meaningful pivot away from the EU towards Asian markets.
"That will provide enormous opportunities for brokers and intermediaries in the region."
Partner at International law firm K&L Gates, Greg Couston, told
Insurance Business Asia
, that the Brexit decision could place additional demands on Asia Pac insurance businesses but the decision could create opportunities.
"In the short term, Brexit will place increased demands and stresses on Asia Pacific brokers and insurance businesses - as their clients deal with potential restructuring and regulatory/administrative changes for their businesses in Europe," Couston said.
"The United Kingdom's exit will be an extraordinarily complex process - which is likely to generate both intended and unintended outcomes. Insurance has always been an important facet in businesses' risk management and planning. Brexit will generate an additional level of focus on these issues.
"Insurance, by its very nature, is designed to provide financial security, and increased comfort levels, against a background of uncertainty.
"The Brexit vote obviously generates reasonably high levels of uncertainty in European and international commerce. The global insurance industry should be particularly engaged in providing increased financial protection and certainty to do international businesses."
International law firm DLA Piper noted that Brexit "means difficulty and uncertainty," for the insurance industry in the short-term.
"Insurance industry players with operations in or business with the UK will now need to review their plans, to take account of the UK's post-Brexit future.
"The ability of UK based insurers (which includes reinsurers) and intermediaries to trade throughout the EU, and access by EU insurers and intermediaries to the UK, will continue under current arrangements until the UK actually leaves, but there is no doubt that the Brexit vote means difficulty and uncertainty for the sector in the short term, and a medium term regulatory environment that may look very different."
In a statement release to the Australian Securities Exchange (ASX), international insurer QBE Group noted the referendum result and said that the referendum "may require a revised approach," to European business.
"The referendum outcome may require a revised approach in relation to approximately GBP500 million of insurance and reinsurance premium that QBE currently sources from member countries that is written via branches of UK regulated entities under current EU passporting rules," the insurer statement said.
"Should EU passporting rules not be preserved, QBE will be required to renew this business into newly established licensed EU entities.
"The exit transition timetable is expected to take a minimum of two years. This period provides ample time for any requisite administrative transition and to ensure our service commitments to QBE's European customers are uninterrupted. Thus our ability to source business from EU member countries remains unchanged.
"Accordingly, QBE does not anticipate any material impact on our day to day insurance operations as a result of the UK's decision to leave the EU."
Chris Mackinnon, Lloyd's general representative in Australia, told
Insurance Business
that the marketplace is fully prepared for the outcome of the referendum.
"Lloyd's international trading rights outside of the EU are unaffected by this decision," Mackinnon said of the result.
"Lloyd's has prepared for this outcome, and following Fridays result it will be putting into action a contingency plan to ensure that it can continue to access its European markets.
"Lloyd's will be working closely with the UK Government, European Governments, regulators and the European Union on this transition.
"Given Lloyd's position at the heart of the global insurance and reinsurance sector, and the financial strength, expertise, and innovation of the Lloyd's market and its participants, I have every confidence that we will continue to flourish."
Harris stressed that Brexit uncertainty will mean "there are going to be some real opportunities arising out of this for some European insurers," as British insurance businesses grapple with changes but the industry in the UK should remain an important part of the global market.
"London and Lloyd's have played a leading role in the world for over 300 years," Harris continued.
"They have dealt with many extreme events over this time, and whilst Brexit is a historic event for Britain, I am sure that the London insurance market will cope with this, and retain its leading role in the insurance industry.
"They may be on the back foot for a little while however."
RELATED ARTICLES:
Prime Minister resigns
AIG mulls EU hub beyond London if Brexit prevails