"Insurance is not enough," says government on damaged coral reef | Insurance Business Asia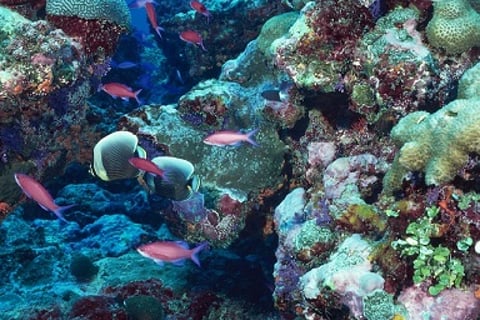 Despite the presence of environmental liability insurance to cover the damage caused by a cruise ship to a protected coral reef, the Indonesian government has insisted that criminal cases should be filed against the ship's captain.
On March 04, 2017, cruise ship MS Caledonian Sky, carrying 102 passengers and 79 crew members, ran aground on a coral reef off Raja Ampat, Papua, in Indonesia. The 90-meter-long ship damaged 1,600 square meters of pristine marine habitat. The area is considered a top diving spot and a hotbed for biological diversity.
"The damage by Caledonian Sky, which was captained by Keith Michael Taylor, was devastating and irreparable," Djoko Hartoyo of Indonesia's Information and Law Bureau of the Coordinating Ministry for Maritime Affairs said in a statement.
In its response to the tragedy, Noble Caledonia, the British cruise company that owns the ship, has said that it is working with local experts on how to mitigate and help restore the damage caused by the incident.
"To this end Noble Caledonia has established a fund with the aim of helping the local population and contributing to the repair of the reef. We would like to send our own expedition teams to help with the regeneration," said the company in a press release.
"Separately, we are fully insured and our insurers are currently working in conjunction with the Indonesian Government and a local reef assessment expert. Together we shall work towards a fair and realistic settlement," it continued.
However, the Indonesian government expressed dissatisfaction with just letting insurance handle the problem. Hartoyo stressed that Taylor had violated Indonesian Environmental Law No 32/2009, which prescribes a prison sentence to those who are found guilty of destroying valuable natural resources such as coral reefs and forests.
"This is a criminal matter. Insurance company may be willing to pay the environmental damage, but it does not absolve criminal side of the case," Hartoyo said. He asked Taylor, Noble Caledonia, and the insurance companies involved to cooperate "for the sake of global environmental concern."
Related stories:
Ocean warming a huge maritime risk, says study by XL Catlin
Hong Kong relaxes restrictions on visiting superyachts
Indonesian seaweed farmers sue oil firm over oil spill in Australia