Insurance too expensive to worry about for Singapore's SMEs - report | Insurance Business Asia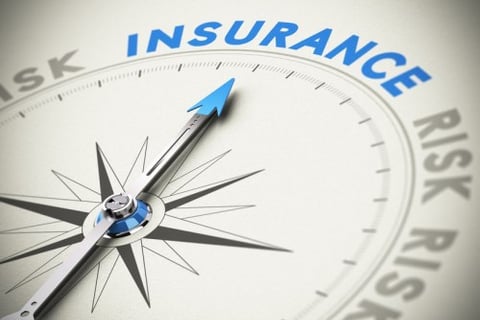 Will Koblensky
Nearly 10% of Singapore's smaller, small- and medium-sized enterprises (SMEs) don't have insurance for financial downturns despite more than a third of SMEs projecting poor economic performance, a survey from worldwide insurer
QBE
has found.
Even once insured, most local companies still aren't so risk adverse to buy tons of insurance.
Just the basic, mandatory coverage is enough to make more than half of SMEs feel secure, according to the poll.
"While there was a slight improvement in the number of smaller SMEs who do carry at least some insurance compared to 2015, there continues to be a disturbing disconnect between the issues SMEs are most concerned about and the insurance cover that some of them actually carry," said Karl Hamann, CEO of QBE Insurance Singapore.
"With volatility expected to persist through much of 2017, SMEs should seriously consider mitigating their business risk through comprehensive risk management, ensuring they continue to positively contribute to Singapore's economic success, while operating their businesses with peace of mind."
Though 64% of those polled believed insurance was valuable to their business, 51% didn't think insurance was a major priority.
QBE estimates 11,400 businesses in Singapore, or 6% of SMEs, have no insurance at all.
Big corporations are quite literally the 1% in Singapore; the remaining 99% are made up entirely of SMEs who contribute half of the county's GDP.
The price tag of insurance is the primary concern for 67% of SMEs and that translates into their mostly basic coverage.
The QBE poll said 53% of SMEs don't want more than just the minimum package – a problem exacerbated by the fact that clients failing to deliver promised payments and not delivering products were the most common issues SMEs faced in the past year, aside from the economic downtown.
"This is an alarming fact given these companies have run into more specific business issues like unfulfilled client payments and liability in the past 12 months," noted Hamann. "Operating with only basic, mandated levels of insurance leaves SMEs vulnerable and susceptible to risk brought about by more specific but equally common business issues."
Worries about business interruptions affecting revenue were shared by 75% of SMEs but only 21% are insured against it.
Damage to or loss of inventory was another big concern, one held by 64% of those polled, but again only 26% had good coverage.
"Adopting a laid-back 'wait-and-see' attitude to business protection could affect their prospects for business survival if the unexpected or unplanned happens," Hamman said.
"Choosing to operate without insurance may result in the loss of companies' competitive edge as they are operating in a position of vulnerability, making them susceptible to risk and threats arising from the global and local business landscape."
Meanwhile, it would take an unfortunate event striking similar businesses to spur 41% of SMEs to buy more coverage, this year's survey said.
There were 35 fatal and 233 major injuries recorded by the Workplace Safety and Health Council over three quarters of the year in the Manufacturing, Transportation and Storage, and Construction industries, which are Singapore's three major sectors.
Finally, a grim view of the horizon was expressed by 36% of SMEs who said they expect sales will decrease and 37% who think profitability of their business will go down over the next year.
Less than 30% have hope profitability and sales will increase over the next year, either.
"These findings come at a crucial time for SMEs. With the significant global events that have unfolded recently adding to the uncertainty in Singapore's business environment, this survey measures the pulse of SMEs operating here, determining their viability amidst ongoing volatility in the global and local market," Hamann noted.
Related stories:
Six in 10 firms are unprepared for cyber risk