Insurers could be affected by China-SoKor row, says report | Insurance Business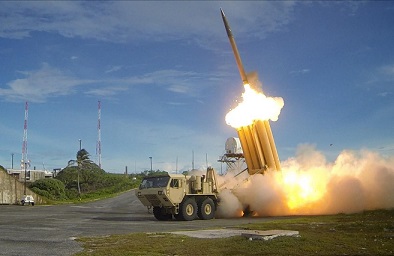 Beijing's negative reactions to Seoul's decision allowing the US to install a Terminal High Altitude Area Defense (THAAD) on Korean soil could affect non-life insurers, according to a research institute report released on Monday.
According to the Korea Insurance Research Institute (KIRI), Korean non-life insurers' business interests in China may be indirectly damaged if the pressure being exerted by China on Korean companies operating there reaches the manufacturing sector.
The report predicted that non-life insurers would suffer the brunt of China's sanctions. This is because most Korean life insurers' operations in China are joint ventures with Chinese companies, offering them some sort of protection.
On the other hand, non-life insurers do not have the same advantage, as these entered the Chinese market on their own to cover risks of Korean manufacturers operating there, said the report. The three
largest Korean non-life insurers in China are Samsung Fire, Hyundai Marine, and Dongbu Fire.
A similar situation arose between Japan and China previously, stemming from a dispute over an island chain named Senkaku by the Japanese and Diaoyu by the Chinese. From April to September 2012, Japanese exports to China declined by 8.2% year-on-year. KIRI estimated that over 14,000 Japanese companies in China suffered losses totalling ¥10 billion (US$89 million).
The negative business effects of the THAAD dispute are also likely to spread to other financial services sectors. According to the Financial Supervisory Service, the combined assets of Korean banks in China are at around US$20.22 billion as of the end of 2016. This represents 25% of these banks' total overseas assets.
Related stories:
ING Life Korea to go public in May
Anbang Insurance frontrunner to buy Seoul office building
Chinese investors eyeing South Korean insurance firms