Insurers need to be sharper on cyber pricing | Insurance Business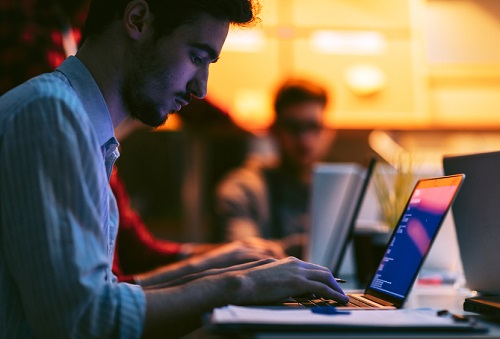 Insurers in Singapore need to be sharper when it comes to pricing of cyber insurance policies as questions still remain on the value of the coverage.
Speaking on the release of the latest
Global State of Information Survey,
Vincent Loy, Asia Pacific cyber and financial crime leader at PwC Singapore said that, while the knowledge around cyber insurance has picked up over the last two years, insurers still need to do more on pricing.
Don't miss your chance to take part in the world's first global cyber insurance event
"People are aware that there is cyber insurance, I think that if I compare to two years ago, cyber insurance is much more well known in the industry," Loy said.
"The challenge you have is the take-up rate of cyber insurance is not so great yet.
"The problem with cyber insurance is that the pricing and the cost of buying the insurance does not give you the value in terms of the coverage. I think that they need to be sharper in pricing."
The Singapore report found that phishing is the most-cited cyber security threat with 42% of businesses in Singapore reporting a phishing incident. In Singapore, 74% of respondents said they had increased IT security spending as a result of the digitalisation of their business while talent was the main safeguard businesses use against cyber attack.
Loy said that insurers could also work on the onerous conditions often attached to a cyber policy in the region. Many insurers, Loy said, expect each system a business uses to be patched but with the sheer number of systems used by bigger companies this can be detrimental.
Risk assessments play a large role no matter the insurance coverage and Loy highlighted that more needs to be done to understand the risks faced by individual clients. Loy said that a insurers need to look at more customisation of their cyber policies and risk management strategies to help attract more businesses to the cover.
"At the moment, the risk assessment that is done is not sufficient," Loy continued.
"If you do not know what you are insuring and what are the risks involved that will not allow you to price correctly."
While some "customers themselves don't even know what their risk is" in relation to cyber, Loy said that the market shows no sign of slowing down.
With the Singapore government looking to roll out new cyber legislation next year, the cyber insurance and security market will remain the top of mind for many businesses and insurers for a long time to come.
"There will be a greater need for insurance," Loy said of how the future of the industry may play out.
"I can only see that cyber insurance will go up but, having said that, I think that companies will look at cheaper, more economical ways of dealing with cyber because at the moment, the way that market is set on cyber security is not sustainable in the long-term."
RELATED ARTICLES:
Aon announces cyber acquisition
Foreign intelligence service responsible for Govt hack