Insurer's office ransacked by protesters in India | Insurance Business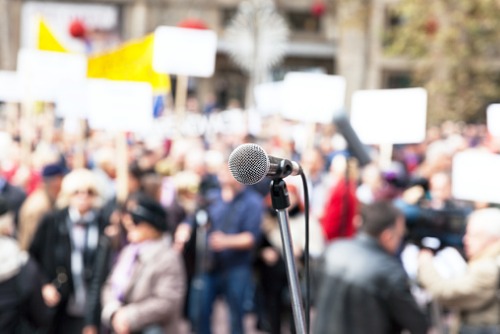 An office of IFFCO Tokio General Insurance Company in Pune, India was ransacked by protesters demanding immediate settlement of crop insurance claims caused by out-of-season rains.
A group of around 50 protesters, reportedly members of the Shiv Sena political organisation, attacked the office on November 06 and destroyed and took away office furniture and equipment, Times of India reported.
The incident came a day after Shiv Sena leader Uddhav Thackeray warned insurance companies not to delay payouts of farmers' crop insurance claims.
"The protesters started raising slogans in support of their demand after entering the office," an employee of the insurer told TOI. "They gave us two minutes to vacate the office and then they ransacked the office after we walked out."
Read more: Delving into the difficult world of political violence insurance
Meanwhile, Sanjay More, Shiv Sena's chief in Pune, said that unseasonal and excessive rain has caused huge losses to farmers, and insurers did not pay out their claims despite repeated requests by the farmers and the government.
"We will continue with our agitation on the issue," More said.
However, a senior official of IFFCO Tokio General Insurance said that the protesters did not submit any documents detailing their demands. They added that the insurer was not part of the government-backed Pradhan Mantri Fasal Bima Yojana crop insurance scheme for the current planting season, and that the company has paid out all its outstanding dues for the previous season.
"We don't know why our office was ransacked," the official said.