Insurers on alert following Japanese volcanic activity | Insurance Business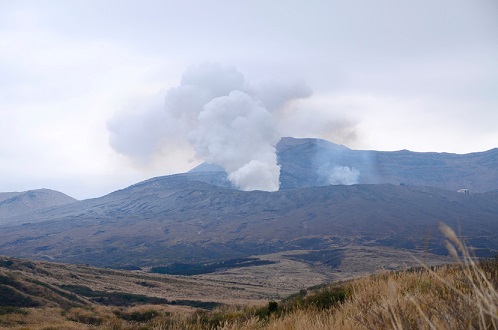 Japan's largest active volcano has insurers on high alert following activity over the weekend.
Mount Aso exploded in the early hours or Saturday morning, spewing ash and volcanic rock 6.8 miles (11, 000 ft) high with heavy ash fall within 16 miles of the mountain, high with heavy ash fall within 16 miles of the mountain,
The Independent
reported.
No injuries have been reported thus far whilst Aso city, approximately 6 miles north of the volcano, has set up evacuation centres as a precaution.
"The possibility is slim that a larger eruption will occur, but an eruption of the same scale could take place," director of the agency's Volcanological Division, Makoto Saito, told a news conference,
The Mainichi
reported.
"It is extremely rare for an eruption column to exceed 10,000 meters," Saito, continued to
CNN
affiliate
TV Asahi
.
Prime Minister Shinzo Abe told
The Japan Times
that the government will respond to the disaster and continue to monitor the situation.
"We will proceed cautiously and do our best to make lives a top priority," Abe said.
In 2014, Japan was hit by its worst volcanic disaster in nearly 90 years when Mount Ontake erupted in central Japan, killing 63 people.
Related stories:
Typhoon Chaba batters South Korea
Japan hit by magnitude 6.0 quake