International insurer Allianz completes Asia-Pac deal | Insurance Business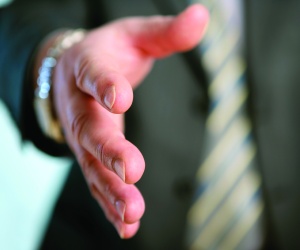 Allianz has announced the completion of a deal that will see the global insurer take a 51% stake in the life insurance subsidiary of Philippine National Bank (PNB).
The deal with PND Life Insurance will also see Olaf Liesow take on the role of CEO for the new joint venture.
The acquisition marks Allianz's debut in the fast-growing Philippine market and the new entity will operate under the name Allianz PNB Life Insurance Inc.
"The culmination of this transaction is a significant milestone for us, and part of our strategic priority to tap growth in Asia's emerging markets," George Sartorel, CEO of Allianz Asia-Pacific, said.
"With a valued partner in PNB and under Olaf's strong leadership, I am confident Allianz PNB Life Insurance will accelerate its growth to become the most trusted insurance partner for our Filipino customers."
The 15-year bancassurance deal will provide Allianz with exclusive access to more than 4 million customers across 660 branches throughout the Philippines.
PNB president, Reynaldo A. Maclang, said that the partnership marks an important next step for the business.
"Philippine National Bank's strategic partnership with Allianz adds another milestone in our insurance business as we continue to uphold our commitment to our customers nationwide.
"The stronger Allianz PNB Life Insurance, Inc. will enable us to create world-class, more customer-centric products and services aimed at helping our clients achieve the financial security they deserve."
Incoming-CEO, Kliesow, brings extensive experience to the role and will be based in Manilla.
"We're excited to enter the Philippines and to be able to bring Allianz's best-in-class products and services to this market," Kliesow said.
"Combined with the deep knowledge and dedication of PNB Life colleagues, we will pursue a shared commitment to address the financial and protection needs of our customers, and ensure a smooth transition and continued innovation in our customer solutions."
RELATED ARTICLES:
Philippines to head Asian insurance regulators' group
Asia to drive global insurance growth