Iranian government to divest from reinsurer | Insurance Business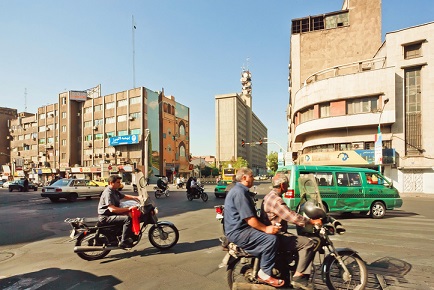 The government of Iran has approved the sale of its 14% share in reinsurer Amin Re by March 20, according to the firm's chief executive.
Mostafa Kiaei had also announced in a press conference earlier this week that the move will also help the company's performance.
"Iran Foreign Investment Company, owned by the government, owns 14% of the shares in Amin Re, and the government has recently approved the divestment of IFIC's shares in Iran Fara Bourse," he told the
Financial Tribune
.
In December, Parliament passed a law requiring the government to divest its shares in all insurance companies except the regulatory agency Central Insurance of Iran (CII) and Iran Insurance Company, the sole fully state-owned insurer in the country.
Want the latest insurance industry news first? Sign up for our completely free newsletter service now.
According to Kiaei, more details regarding the sale will be announced in the coming weeks, but a foreign buyer is preferred. Iranian law limits foreign entities to owning a maximum of 40% in insurance firms, but the restrictions are lifted in special free trade zones, allowing foreigners to own insurers in their entirety.
Founded in 2003, Amin Re is among the few insurance firms allowed to operate in free trade zones. It is currently jointly owned by Iran Insurance Company, Dana Insurance, and IFIC.
Kiaei said that the company is planning to go through recapitalization, increasing it from IRR1.5 trillion (US$40 million) to IRR2 trillion (US$53.6 trillion).
"Moreover, we want to recapitalize in order to be rated by international firms like AM Best," he added.
Related stories:
Several international re/insurers eyeing Iran
Western insurers cautiously re-entering Iran