Italy earthquake not expected to shake up insurance industry | Insurance Business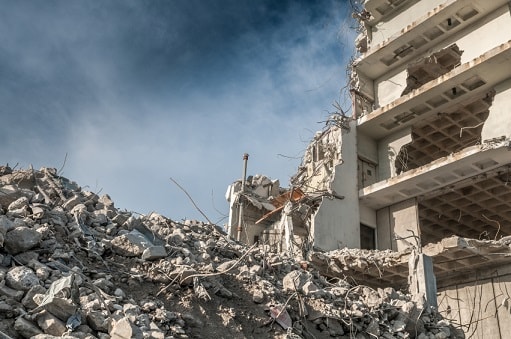 Insurance industry observer AM Best has issued a report saying that while the recent earthquake in Italy caused significant damage and will dent into Italian insurers' earnings, the catastrophe is not going to incur extraordinary insured losses due to low insurance penetration in the affected areas.
The magnitude 6.2 earthquake struck in the early hours of August 24, 2016, damaging central Italy, particularly the towns of Accumoli, Amatrice, and Arquata del Tronto, which registered a death toll of over 290. Infrastructure damage was widespread and numerous buildings collapsed.
However, the 2016 earthquake struck mostly small towns, which are not as populated and industrialized as the areas affected by another earthquake in 2009, which hit the L'Aquila area and caused US$3.01bn in insured damages. As such, economic damages are predicted to be lower for last week's earthquake.
Earthquakes are still heavily underinsured in Europe, and there are huge disparities in insurance penetration, catastrophe exposure and disaster preparedness across the continent's various regions.
AM Best noted that unlike Spain and France, Italy has no formalized natural catastrophe scheme in place. Earthquake coverage is usually purchased merely as an add-on to fire insurance, and is not a mandatory item in commercial or home policies. Furthermore, insurers take out a high amount of deductibles from earthquake insurance, leaving actual coverage rates as low as 50% of insured damages.
"With earthquake insurance penetration rates across Italy at very low estimates of between 1 and 2%, the role of the insurance industry is relatively limited in a catastrophic event like this," the report said.
For this incident, the most affected lines are auto and personal property, with commercial risk representing a negligible proportion of claims. The losses are unlikely to trigger the catastrophe excess of loss protection, but proportional covers will allow them to transfer some of the losses to the reinsurance sector. No ratings actions are expected to be issued as a result of this event.
Related stories:
US$98bn in losses worldwide from natural hazards for first half of 2016
Floods expose China's inadequate disaster insurance
Japan quake residential losses up by 13%, almost reaching US$3bn