Japan Post Insurance switches off the lights on overwork | Insurance Business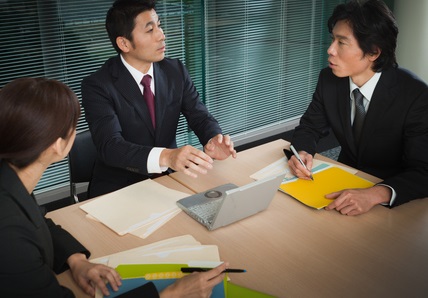 Japan is notorious for its overworked employees, with its workers sleeping less and working longer hours than just about anywhere. In fact, the Japanese language has a word for working oneself to death: karoshi.
To help combat overwork, Japan Post Insurance has issued a company policy to turn off the lights in its offices at 7:30pm. This will remind employees that it's time to go home, or else they'll be working in the dark.
Several companies, such as Mitsubishi and Dentsu, have come under scrutiny for having their employees work too much. In one tragic incident, a 24-year-old female employee of Dentsu committed suicide after 100 hours of overtime in a month. This led to the resignation of the company's CEO. Hundreds of people have died from heart attacks, strokes, and other health emergencies caused by grueling work hours.
The government has pitched in to get employees out of their cubicles with a public-private initiative known as "Premium Friday". It aims to encourage employees to leave work early every last Friday of the month. Prime Minister Shinzo Abe has also proposed measures to limit overtime, to be enforced by random inspections.
A government spokesperson told
Bloomberg
that Japan must "end the norm of long working hours so people can balance their lives with things like raising a child or taking care of the elderly."
Other members of the business community are also taking steps, with Yahoo Japan considering a four-day work week. Suntory Holdings will be expanding its telecommuting program, while other companies are allowing employees to take power naps at their desks or in the staff lounge.
These efforts aim to transform a deeply engrained culture where employees are pressured to work long hours, and taking vacation days is considered selfish. One employee, Eriko Sekiguchi, told the
Associated Press
that she works 14 hours a day and rarely takes her paid leave. She took only eight days off last year, but it turns out she may be well-rested compared to other employees at her office.
"Nobody else uses their vacation days," she said.
Related stories:
Japanese insurer to cut workforce due to job automation
Insurance sector faces turn for the worse
Insurance workers among the unhappiest in Asia, says survey