Japan quake residential losses up by 13%, almost reaching US$3bn | Insurance Business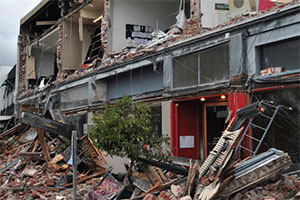 The insurance and reinsurance losses caused by damage to dwellings in the wake of the Kumamoto, Japan earthquake in April is now over US$12.9bn, having risen by 13% in the past week.
This steadily rising figure, which consists of residential dwelling property claim payouts made by domestic and foreign non-life insurers, was released by the General Insurance Association of Japan (GIAJ).
According to the GIAJ, 91% of claims inquiries have been settled, and 82% have already been paid out. The association believes that it is very likely the final insurance losses could breach US$3bn.
The figures presented by GIAJ seem to be higher than those of other industry players. For example, RMS estimated US$1.2bn in property losses, Aon Benfield said that it would exceed US$2bn, while AIR Worldwide gave a range of US$1.7bn to US$2.9bn.
These costs do not include commercial or industrial property losses, infrastructure related losses, agricultural industry damage, or business interruption claims, all of which could also significantly hit insurers.
The Japanese government estimated that total economic losses from the massive quake could reach US$42bn, and business interruption claims are still pouring in. However, the current rate of response by the insurance industry in Japan seems to be fairly fast compared to previous instances.
RELATED LINKS:
Japan earthquake risks rise
Aid agency and insurers cooperate to provide cover for earthquake-prone areas
Global disaster costs 'well below average'