Japanese insurers rated for green investment practices | Insurance Business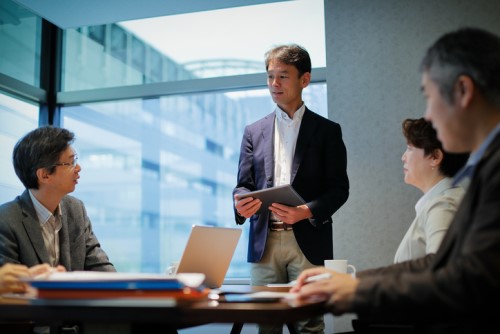 Four Japanese environmental organisations have rated the investment and lending policies of the country's eight leading insurers in a Fair Finance Guide report, with the highest score going to MS&AD Insurance Group.
A statement by the Unfriend Coal campaign said that while some Japanese insurers have made modest efforts to adopt more environmentally friendly investment policies, these firms have a long way to go. Out of a maximum score of 10, the rated insurers only got an average score of 1, with the highest score being 2.4.
According to the statement, Japanese public and private financiers are among the largest providers of funding for new coal projects around the world. Nippon Life and Dai-ichi Life have recently announced policies to end or limit financing for coal projects. However, no Japanese insurers have divested their current assets from the coal sector or adopted any limits on insuring coal projects.
The Fair Finance Guide was published by A SEED Japan, the Asia-Pacific Resource Center (PARC), the Japan Centre for a Sustainable Environment and Society (JACSES), and PLA (Alternative People's Linkage in Asia). It rated the following insurers: MS&AD (average score: 2.4), SOMPO (1.0), Tokio Marine (0.9), Nippon Life (0.8), Dai-ichi Life (0.8), Meiji Yasuda Life (0.6), Sumitomo Life (0.5) and Japanese Post Insurance (0.5).
"We hope that the guide will inform Japanese citizens and consumers about the performance of their insurance companies and create a race to the top within the sector," said Yuki Tanabe, program director at JACSES. "Compared with the Netherlands, where many insurers have reached average scores of more than 5, the social and environmental performance of Japanese insurers is currently still inadequate."
Fair Finance Guides, which were initiated by Dutch NGOs and supported by the Swedish International Development Cooperation Agency, rate the corporate social responsibility of financial institutions in nine countries.
"Given that Japanese financiers are funding 1000s of megawatts of new coal power around the globe, we welcome the initial steps by Japanese life insurers," said Lucie Pinson, European coordinator of the Unfriend Coal campaign. "As the Fair Finance Guide shows, these steps are, however, completely insufficient, and Japanese insurers need to adopt much bolder measures to bring their businesses in line with the Paris Agreement."
Related stories:
Coal update: Hannover Re declares exclusion policy
Insurers' investment strategies falling short of climate goals
Sumitomo Mitsui to rethink coal financing