Japan's top insurance firms now allow staff to moonlight | Insurance Business Asia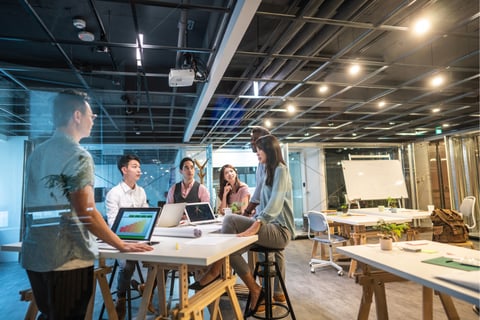 An Asahi Shimbun survey of 100 leading corporations in Japan has found that 81 of them allow employees to hold side jobs as long as they notify the company beforehand to avoid conflicts of interest.
These 81 companies include top insurance firms in the country – to varying extents. Beginning 2021, Tokio Marine Holdings left the decision of whether to allow employees to earn money on the side to branch offices and departments, while Sompo Japan Insurance went as far as initiating an in-house program to provide career counselling to those seeking work outside the firm, the Asahi Shimbun reported.
"Teleworking has become common because of the coronavirus crisis," said Takeshi Nakamatsu of Sompo Japan Insurance's HR department. "Fewer commuting hours have lowered hurdles to securing second businesses, not only for employees but also for those offering employment."
He observed that no adverse results have been reported from the policy change so far. In fact, Nakamatsu noted, the company has benefited from expanded business connections formed through interactions made through these second jobs.
Tokio Marine Holdings and Sompo Japan Insurance have additionally initiated in-house side-duty systems, under which employees are allowed to spend a portion of their shifts contributing to company sections other than those they belong to.
Side-job systems were officially introduced at many firms after the COVID-19 pandemic triggered widespread upheavals in the way people work and go about their daily lives, the Asahi Shimbun reported.