Korean insurers entering rental housing market | Insurance Business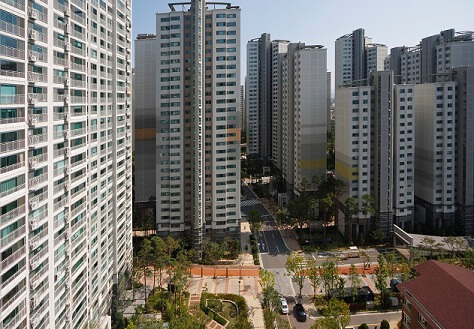 Financial institutions in South Korea, such as insurers, banks, and credit companies, are looking to the rental housing market. Due to interest rates hitting record lows, companies appear to be searching for alternative revenue sources.
Samsung Life Insurance Co. and Samsung Fire & Marine Insurance Co., the insurance arms of the Samsung conglomerate, are engaging in the rental housing business through New Stay, a government-led initiative that aims to encourage companies to provide rental dwelling projects.
Samsung Life loaned KRW250 billion (US$212 million) to the project in seven sites across Seoul. An anonymous official at Samsung Life told
Pulse News
that rental housing is the only business area that can generate around 3% annual interest income for 10 years. Samsung Life's sister company, Samsung Fire & Marine, is giving loans to the New Stay project in several areas, including Wirye New City.
KEB Hana Bank, Shinhan Card and KB Kookmin Card have also entered rental housing. In KEB Hana's case, it is looking into converting its branch office lots in 15 major cities into housing projects. Meanwhile, the latter two credit card companies have partnered with Korea Housing Rent Management Association to provide monthly housing fee payment services.
Related stories:
Allianz may re-enter Korean corporate insurance market
Insurance holders have lower risk of debt default, says study
Life insurers in South Korea to cut jobs