Lack of mid-market 'readiness' presents broker opportunity | Insurance Business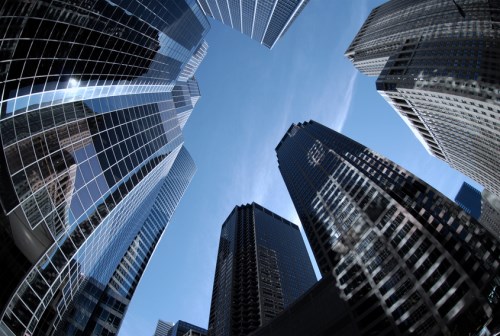 A global survey has found that a gap exists between catastrophe risks and readiness at middle market businesses which could present brokers with great opportunities.
In a survey conducted by Assurex Global of its partner firms around the world, found that many mid-sized firms may lack adequate insurance, continuity planning, risk management and civil infrastructure support to prepare and recover from large-scale natural disasters.
"The reasons for shortfalls in risk management vary due to a number of factors, including company and geography," Carlo Gentili, manager, General Division at GSA Insurance Brokers, part of Assurex Global, told Insurance Business.
"In some cases, leadership is focused on other things and the risk management measures that prepare for catastrophes don't receive enough support or attention.
"In certain parts of the world, civil infrastructure is lacking, which creates significant challenges for businesses – both in planning or preparing for catastrophic events and in recovering from them. We also received some responses that suggest insurance coverage for catastrophic risks in some parts of the world is either too costly or restrictive to address the varied types of disaster risks businesses may face in those areas."
Gentili said that this shortfall in risk management creates opportunities for brokers to help clients gain a better understanding to benefit their businesses.
"Brokers can help clients gain a more complete understanding of their exposures and use those insights to assist clients in determining where to direct resources to address risks as efficiently as possible,"
"While few, if any, businesses may have the financial resources to manage every potential consequence of a disaster, with our assistance many can pinpoint their most serious vulnerabilities and take appropriate steps to address them.
"Brokers often have the tools and resources to help clients establish priorities and evaluate insurance and other measures likely to have the greatest impact on their preparedness and ability to withstand a natural disaster."
In Asia Pacific, Gentili said that many brokers believe natural catastrophe risk is increasing as mid-market firms look to shore up their supply chain resilience.
"In terms of specific risk issues, Asia Pac had greater concerns than all other regions about earthquakes and tsunamis. They were second only to the U.S. and Canada in their concern about cyclones (hurricanes in northern hemisphere)," Gentili continued.
"In addition, a relatively high percentage of brokers in Asia Pac indicated that clients believe their natural cat exposures are increasing.
"In terms of managing the risks, a higher percentage of Asia Pac brokers indicated clients would focus on strengthening supply chain resiliency versus those in other areas of the world. In terms of issues cited for clients being inadequately prepared, Asia Pac drew the largest number of responses, pointing to lack of available civil infrastructure as being a key factor."
Related stories:
Floods expose China's inadequate disaster insurance
US$98bn in losses worldwide from natural hazards for first half of 2016
​​​​​​​