Lamborghini scam foiled by lack of insurance | Insurance Business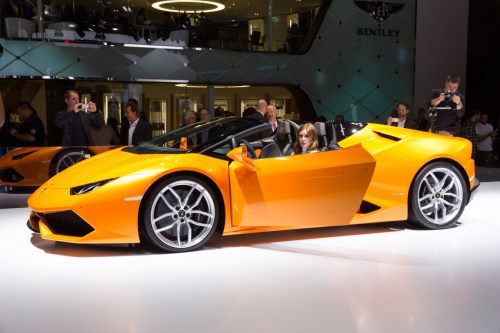 An unemployed man in Singapore landed behind bars after fleecing a used car dealer of a Land Rover and attempting to buy a SGD450,000 Lamborghini despite having a virtually empty bank account.
Wong Cheng Rui was sentenced to a week in jail and a SGD15,000 fine. He admitted to duping Xu Yongsheng, owner of a used car dealership in February last year.
At the court hearing, it was revealed that Wong contacted Xu's dealership, offering to buy the Lamborghini on a cash basis, saying that his friend would arrive later with the money, but the friend never showed up.
Wong later told Xu that he would pay partly by check and the rest via electronic transfer. Xu agreed, and Wong showed screenshots of four transfers totaling SGD347,000. The remaining SGD103,000 was issued through check, to be cashed out on February 23.
If it wasn't for Wong lacking the necessary insurance for the supercar, he could've driven away with the Lamborghini. Since it was Chinese New Year's Eve, Xu loaned Wong a Land Rover, to be returned on February 23.
However, come February 23, the check bounced and none of the electronic money transfers materialized. Xu decided to file a police report, leading to Wong's arrest the next day. Investigations showed that Wong had less than SGD100 in his bank account.
Related stories:
Woman cuts off limbs for insurance payout
Insurance fraudster sentenced to 7 months in prison