Leaked emails point to insurance staff being co-opted to work on Brexit campaign | Insurance Business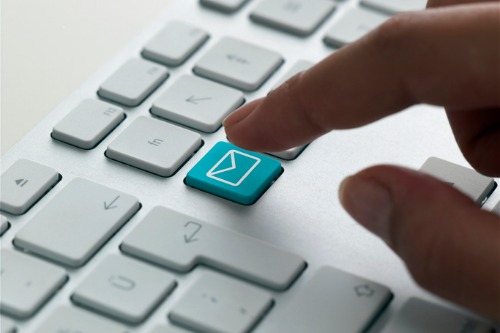 Insurance millionaire and famed Brexit donor Arron Banks – who has tweeted that his camp is "issuing a dummies guide to group accounting" today, amid a new probe by the UK's National Crime Agency into the source of funds poured into Leave.EU – is once again in hot water after former Eldon Insurance and Rock Services staff unveiled correspondence supposedly showing that their tasks included work on the referendum campaign.
Internal emails leaked to both The Observer and openDemocracy point to an overlap in workers' duties – contrary to Banks' assertion to a parliamentary committee in June.
Arron Banks faces new claims of misleading MPs over Brexit https://t.co/bDDtnnwkgk

— Toby Helm (@tobyhelm) November 4, 2018
One such email, allegedly sent by a Rock Services employee to stock photo agency Getty Images in March 2016, was quoted as saying: "One of the adverts will have a reach of 10 million over the three weeks we would like to use it, meaning a potential of 30 million to 40 million impressions," with "it" referring to an image of refugees.
According to The Observer, insurance staff were forced to drop their actual work to prioritise Brexit-related 'requests'.
"Some of these images were really horrible, the immigrants and refugee stuff," an ex-Eldon Insurance worker was cited as saying. "But there were always these urgent requests coming in. You were told to stop what you were doing and do something for Leave.EU."
Another former employee told the publication: "I made it absolutely clear that I didn't want to work on the political stuff. I wasn't comfortable with it. I didn't want to be complicit in it. There were quite a lot of spats about it. People were frozen out if they refused to work on it."
Meanwhile Banks has been busy calling out the likes of Henry Mance of the Financial Times.
For innumerate FT journalists and others we will be publishing an idiot guide to the money flow Monday. I've made it clear the money came from a U.K. company where profits were produced in the U.K. https://t.co/fesZNR2qvb

— Arron Banks (@Arron_banks) November 4, 2018
As for the leaked correspondence, Damian Collins MP will be including them in his inquiry into disinformation.
"If Eldon employees were being paid to work on the campaign during the regulated period, it should have been a declared expense," both reports quoted Collins as stating. "We asked him directly if he'd used his insurance employees to work on the campaigns and he said they didn't."