Learning in the new age of insurance | Insurance Business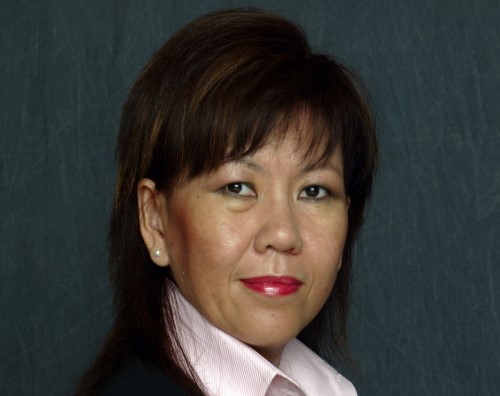 Like any other industry, the insurance sector is in need of fresh talent and the continued development of existing professionals' skillsets. However, these are not simple tasks, as insurance faces competition from other industries and challenges brought about by changes in technology and learning styles.
Karine Kam (pictured), chief executive of the Singapore College of Insurance (SCI), a not-for-profit professional training body for the insurance industry, spoke with Insurance Business regarding recent developments in continuing professional development (CPD) in insurance, as well as the need for new talent in the industry.
According to Kam, the traditional learning styles in insurance mostly involved face-to-face learning coupled with self-study or research. While these are still being used today, professionals' needs and preferences are changing, especially with tech-savvy millennials entering the workforce.
"Organisational structure has become relatively flat in many insurance companies, and professionals are finding it difficult to be away from work for a long period," she said. "Many professionals are choosing to attend courses with short duration, preferably two days or less. Professionals are also adopting more flexible modes of learning to fit their learning needs into their busy and less predictable work schedules."
However, Kam believes that there is still value in face-to-face training, as online learning lacks 'live' human interaction and some topics require deep learning and may not work well online.
"In view of the above, blended learning (which combines e-learning and face to face sessions) is increasingly adopted to reduce the amount of time professionals need to be away from work, while having the flexibility to acquire foundational knowledge via online learning," she added.
In order to enhance the online aspect of learning, the SCI recently collaborated with mobile knowledge-sharing platform SmartUp to create SCIDigital, an app which contains certification courses and CPD hours for insurance professionals.
According to Kam, SCIDigital adopts a micro-learning pedagogy that organises knowledge into bite-size chunks, enabling professionals to learn a concept within 15 to 20 minutes. This enables quick learning sessions, such as during a bus or train ride.
The app also utilises gamification to make learning more interesting, as well as quizzes to test mastery of concepts and polls to determine sentiments on certain topics. Leaderboards for quiz scores help motivate learners to be more competitive.
Attracting new talent has always been, and continues to be, a challenge for the insurance industry, especially when graduates gravitate towards more glamourous industries such as banking or technology. As such, Kam believes that it is important for the industry to reinvent itself.
"New talent development initiatives have to be adopted to make insurance an exciting career option to young talent," she said. "It is important for insurers to manage their talent effectively and embrace the digital revolution that is currently sweeping the insurance industry. There has to be more flexible working arrangements and on-demand learning. These will help to make insurance a more appealing career to the millennials or tech-savvy youngsters."
Kam also stressed closer cooperation between insurers and learning institutes in order to raise awareness regarding the industry, as well as shedding light on insurance professionals' career paths.
"Insurers need to develop a clear career progression roadmap for those that have acquired the required technical competencies and knowledge," she said. "Likewise, improving the skillset of existing insurance professionals is very important. This will improve customer service levels and the public's perception of the insurance industry, and in turn enhances the perception of insurance as a career."
Related stories: