Legislator seeks mandatory insurance for rice farmers | Insurance Business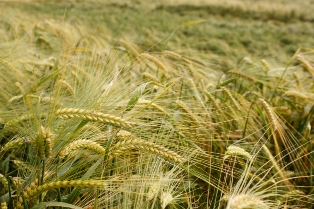 A senator in the Philippines has filed a bill that seeks to make crop insurance compulsory for all farmers of rice, the country's staple food. This is to cushion farmers and the country's food supply from devastating typhoons, which strike the country with regularity.
The Expanded Crop Insurance Bill, filed by Senator Francis Pangilinan, tasks the National Food Authority (NFA) to provide funds to pay the premium for farmers that are not financially capable of purchasing insurance for their crops. In return, half of the claims payout will go to the NFA.
The bill makes crop insurance mandatory for those with loans for rice under a supervised credit program, while it will be voluntary for self-financed farmers, provided they allow the supervision of agricultural production technicians.
"We should help our farmers ensure that their sacrifices are not for naught, especially during typhoon season," Pangilinan said.
He noted that despite agriculture being the backbone of the Philippine economy, there is widespread poverty among farmers, with the incidence rate reaching 40.7%. For 2014, agriculture accounted for 11.3% of GDP and 30.5% of employment in the country.
Data from the Philippine Crop Insurance Corp. shows that only 3% of almost PHP10 billion (US$206.9 million) worth of crops have been insured.
Related stories:
Insurance can help Southeast Asia combat haze, say academics
Indian government to partially subsidize crop insurance
Several changes proposed for Philippine insurance sector