Leicester City triumphs, Labour in crisis, and consumer confidence crumbles | Insurance Business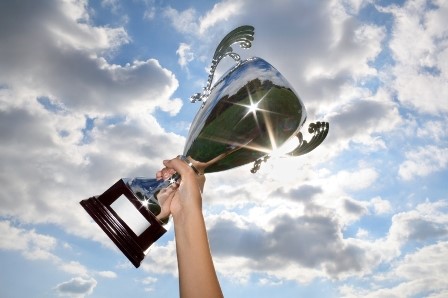 Leicester City triumphs
It was never supposed to happen. But happen it has: Leicester City has won the Premier League title – a feat some are already naming the most unlikely sporting event of all time, according to a
Guardian
report.
At the beginning of the season bookmakers put the chance of a Leicester win at 5,000-1 – meaning putting down a fiver then would have netted you £25,000. But the club, whose previous top position was a runner-up spot nearly 90 years ago, just kept winning.
A draw against Manchester United on Sunday and Tottenham's failure to beat Chelsea Monday night put Leicester City over the edge, the
Guardian
reported.
Report: Labour has secretly suspended 50 members over racist, anti-Semitic remarks
Labour has secretly suspended 50 of its members over racist and anti-Semitic comments, according to a
Telegraph
report.
Citing "senior sources," the
Telegraph
reported that the suspensions so far made public are "just the tip of the iceberg."
Jeremy Corbyn finally appeared to acknowledge the crisis in his party Monday night – but insisted it wasn't a "huge" problem.
"What there is is a very small number of people that have said things that they should not have done," he told the
Daily Mirror
. "We have therefore said they will be suspended and investigated."
Labour is forecast to lose more than 100 seats in the local elections Thursday. If things go as badly as expected, some MPs are said to be plotting a coup to remove Corbyn, the
Telegraph
reported.
UK business confidence hits four-year low
Business confidence in the UK is at a four-year low, according to a
Guardian
report.
A poll of 1,000 chartered accountants by industry group ICAEW found that confidence is being driven down by worries about June's EU referendum, rising labour costs and an economic slowdown in China.
The ICAEW/Grant Thornton UK business confidence monitor's main reading dropped to 0.8 from ii.4 the previous quarter, the
Guardian
reported. That's the lowest reading since early 2012.
"Business confidence is fragile and there is an absence of resilience in the UK economy at the moment. A combination of factors has led to this negativity and includes the EU referendum, slowing domestic sales, Chinese growth slackening and the recent budget," said ICAEW chief executive Michael Izza.
MP has harsh words for Sir Philip Green over BHS sale
The MP heading up the analysis into the collapse of BHS had harsh words for former owner Sir Philip Green, saying he sold the business to people who would inevitably "crash it into a cliff," according to a
Guardian
report.
Ian Wright MP, chair of the Commons business, innovation and skills select committee, said Green faced "enormous questions" over his sale of the company last year for one pound to former bankrupt Dominic Chappell. Chappell's company, Retail Acquisitions, argues the price was actually 10,000,001 because the company bought £10 million in shares in addition to the official £1 price tag, the
Guardian
reported.
That technicality doesn't seem to satisfy Wright.
"The question we want to ask Sir Philip Green is, 'You bought BHS, took enormous sums out of the business, the pension scheme went from surplus to deficit and then you sold it for a pound to somebody who was twice bankrupt and who had no experience whatsoever of the retail sector,'" he said. "'Is that appropriate stewardship of a big, important company?'"
Families of up to 40,000 patients not told about 'do not resuscitate' orders – report
Up to 40,000 hospital patients per year are having "do not resuscitate" orders imposed on them without their families' knowledge or consent, the
Telegraph
reported.
An audit of 9,000 dying patients by the Royal College of Physicians found that one in five families were not informed that hospitals didn't intend to use potentially lifesaving techniques on their ill family members. If the percentage holds true across the estimated 200,000 patients each year issued with "do not resuscitate" orders, that's potentially 40,000 patients whose families weren't informed. And in 16% of the cases surveyed, there was no record of a conversation with the patients themselves about the decision.
"When a decision has been taken, it is unforgivable not to have a conversation with the patient – if they are conscious and able – or with the family," audit chairman Professor Sam Ahmedai told the
Telegraph
.
Laugh it up, fuzball – scientists name tiny insect after giant Wookie
In what may be the least apt comparison in the history of science, researchers have named a 3.34mm-long beetle after Chewbacca the Wookie.
The flightless weevil, dubbed
Trigonopterus
chewbacca
, was discovered in Papua New Guinea, according to the
Mirror
. Scientists said they named the tiny insect after Han Solo's seven-and-a-half foot buddy – portrayed in the films by British actor Peter Mahew – because it had "dense scales on the head and the legs, which reminds the authors of Chewbacca's dense fur."
The beetle isn't the first creature named for
Star Wars
, the
Mirror
reported. An aquatic worm was named for Jedi master Yoda, and a Brazilian catfish is named after Greedo, the bounty hunter too dumb to realise that Han Solo always shoots first.
Pogo champ bounced from record books over technicality
Pogo champion Jack Sexty has been stripped of his world record through no fault of his own, according to a report in the
Mirror
. It turns out the course he bounced along was too short.
Sexty ran – well, bounced – the Manchester Marathon on a pogo stick, finishing the course in 16 hours, 24 minutes in 2014. But measurements show that the course is 380 metres short of the 26 miles and 385 yards required for an official marathon. That means all timings for 2013-2015 have been voided, and Guiness World Records has said that Sexty's record no longer stands.
"We hope this won't deter him from breaking records in the future," a Guiness spokesman said.
For his part, Sexty seems to have, er, bounced back from the news. He told the
Mirror
he "wouldn't be losing any sleep" over the lost record.