Lessened piracy premium to benefit thousands of vessels at India's ports | Insurance Business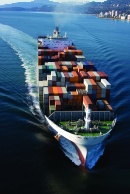 Ships docking or sailing from India's ports are no longer required to pay additional piracy-related insurance premiums, according to the Indian Ministry of Shipping.
The announcement was made after seas along the country's west coast were struck off the list of piracy high-risk areas. Around 22,000 vessels that used Indian ports between 2010 and 2015, paying an additional war risk premium (AWRP) of US$1.28bn.
The Ministry of Shipping said in a statement: "Ministry of Shipping took up the issue of redrawing of the High Risk Area (HRA) Line back to 65 Degrees E (from 78 deg E) in the International Maritime Organization and as a result the HRA was redrawn at 65 deg E.
"Thereby, the ships coming to or leaving Indian ports do not have to pay AWRP now."
The International Maritime Organization and the Contact Group on Piracy off the Coast of Somalia (CGPCS) decided to move the high-risk area boundary closer to the Indian west coast. However, recent steps to combat piracy in the Indian Ocean and the country co-chairing a global body resulted in a redefinition of high risk zone.
Aside from Indian-flagged ships, the Indian Navy also escorts ships of other nations. Merchant ships are being escorted along the entire length of the Internationally Recommended Transit Corridor (IRTC), a route that is heavily patrolled by Indian Navy vessels.
RELATED LINKS:
India's insurance giant to hire 200,000 new sales people
Aviva ups stake in Indian joint venture to 49%
HDFC Ergo acquires L&T's general insurance venture