Liberty Mutual's David Long to retire; CEO successor revealed | Insurance Business Asia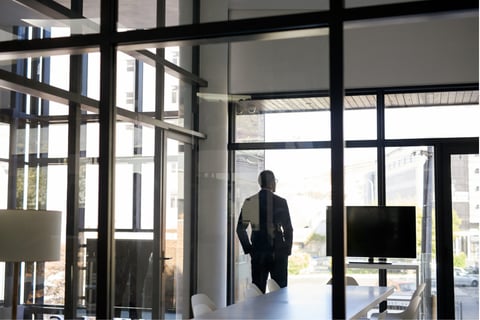 Liberty Mutual Insurance chairman and CEO David H. Long has announced he will retire at the end of 2022. He will pass the CEO reins to Timothy M. Sweeney in January 2023.
Long has been at Liberty Mutual for 37 years. He became president of the company in 2010, CEO in 2011, and chairman in 2013. Following his retirement at the end of the year, he will serve as the company's executive chairman of the board of directors.
During his long tenure as CEO, Liberty Mutual has become the sixth largest global property and casualty insurer. Under Long's leadership, the insurer's assets have grown 33% to $156 billion, capital has grown 78% to $39.8 billion, and revenues have increased 39% to $48.2 billion. Long also oversaw several key acquisitions, including Ironshore, AmTrust Financial Services, State Auto Group, and AmGeneral, which have strengthened Liberty Mutual's presence in key markets.
The long-standing leader also steered Liberty Mutual's environmental, social, and governance (ESG) transformation, enabling the creation of offices of diversity, equity, and inclusion (DE&I) and sustainability. Under his leadership, the insurer launched an annual ESG report and DE&I representation goals. Liberty Mutual has been recognised with numerous awards for its philanthropic, workplace culture, and DE&I efforts.
"Liberty Mutual has been a part of my life for nearly four decades. The company has experienced significant change, challenges and transformation over the years, and I'm fortunate to have been a part of it all," said Long. "Tim is an outstanding leader who will continue to drive the organisation forward, harnessing the strength of our global organisation. I'm extremely grateful to our employees as they are what makes this an exceptional place to work by doing what's right for our customers, partners, communities and each other."
"David has shaped Liberty Mutual into a world-class P&C provider that is stronger than ever and will be there for its customers into the future," said Liberty Mutual's lead director Bill Van Faasen. "He's driven immense growth for the organisation while prioritising the company's identity and values. David believes in putting people first and leading with empathy and transparency, and the Board thanks him for his dedication to the company."
Sweeney, a 30-year veteran of Liberty Mutual, will become the tenth CEO in the insurer's 110-year history. He was appointed president in 2021, overseeing Global Risk Solutions, Global Retail Markets (GRM), and Liberty Mutual Investments. Prior to that, he served in several senior leadership positions, including as president of GRM, the firm's global personal and small commercial insurance division.
Commenting on his appointment, Sweeney said: "It is truly an honour to succeed David and lead this incredible company of 47,000 global employees - each of whom brings their full commitment to deliver for our customers every day. I'm grateful to David, the Board and the entire Liberty Mutual community for their confidence and support. I look forward to continue building on our great success as we begin this next chapter of the company's future together."