Lloyd's announces expansion plans in Malaysia | Insurance Business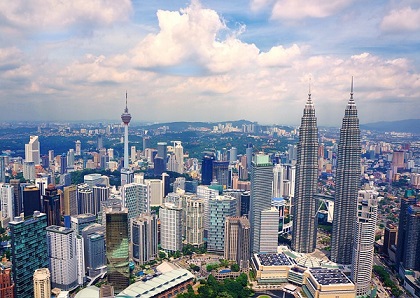 Lloyd's of London chairman John Nelson has revealed the market's plans to expand in Malaysia and support the country's growth as a re/insurance centre.
Nelson said Lloyd's has applied for an onshore Tier 1 reinsurance licence in the Asian nation. It currently serves the Malaysian market as a Tier 2 reinsurer through its nine Labuan Service Companies and as a cross-border reinsurer primarily from London and Singapore.
According to a report by the
New Straits Times
, Nelson is hopeful that Malaysia's central bank will approve the application for the new licence in two months.
The expanded operations are likely to begin in the first quarter of 2017, the report said.
"We are currently in advanced discussions,"
New Straits Times
quoted Nelson as saying.
With a Tier 1 reinsurance licence, Lloyd's said it can contribute greater capacity and specialist underwriting expertise in emerging and complex risks to serve the growing demands of Malaysia's domestic insurance sector.
Lloyd's said there is a need to deploy new reinsurance capacity because businesses in Malaysia are expanding and seizing opportunities, which also bring new risks.
"The Malaysian insurance and reinsurance market is experiencing strong growth," Nelson said. "And we believe that coming onshore through the establishment of a Tier 1 reinsurance operation will enable Lloyd's to work more closely with local insurers, brokers, and corporate clients to develop new solutions and increase the range of products and specialist expertise in the market."
Lloyd's said an onshore presence in Malaysia will help protect the country's fast economic growth by improving insurance penetration and limiting the impacts of catastrophes.
Under a new licence, Lloyd's will build on its marine, energy, construction, engineering and liability offering in Malaysia to deliver solutions for many new infrastructure projects driven by the government's economic initiatives.
Related stories:
"Cutting commissions is not the answer"
Lloyd's appoints Asia-Pac regional manager