Lloyd's Asia hub hosts UK Secretary of State for International Trade | Insurance Business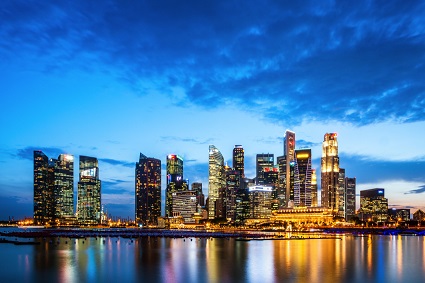 The Singapore office of global insurance market Lloyd's was visited by Liam Fox, the United Kingdom's Secretary of State for International Trade to discuss points of cooperation between the UK government and Lloyd's.
Fox, accompanied by Scott Wightman, the British High Commissioner to Singapore, met with Kent Chaplin, CEO of Lloyd's Asia Pacific and toured the Lloyd's Asia platform, which is the organization's largest operation outside the UK, delivering tailored risk solutions in 47 business classes to clients all across the Asia-Pacific region.
The Lloyd's Asia platform, opened in 1999, is the largest provider of offshore reinsurance premiums in Singapore, according to the Monetary Authority of Singapore. The hub hosts 21 service companies with 23 syndicates, staffed by 380 employees. Premium income has tripled since 2009, reaching US$618 million as of 2015.
Related stories:
Lloyd's could have to pay out $50 million for Carrie Fisher's death