Lloyd's CEO taking on diversity discrimination | Insurance Business Asia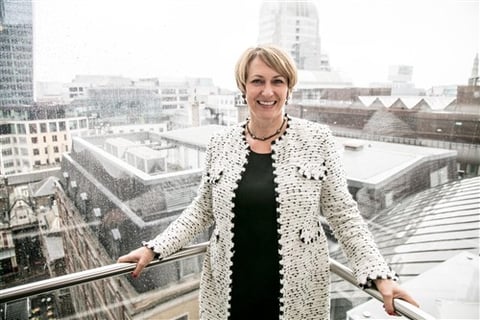 Amid efforts to battle gender discrimination in the financial sector, Lloyd's CEO
Inga Beale
stands out as both a pioneer and champion for the movement. She is the first female CEO of the 331-year-old insurance giant, and openly bisexual as well.
Late last year, Beale was recognized by professional organization OUTstanding as one of the top 10 LGBT+ executives in the world. Her efforts have helped launch Lloyd's yearly Dive In festival, which began in 2015 - it seeks to pool resources, widen perspectives and share best practice on diversity and inclusion (D&I) to effect change faster.
This year's festival kicked off on September 24 and closed on October 12. More than 7,000 people registered for events in 17 countries and 32 cities.
In a recent interview with Quartz, Beale emphasized the importance for senior leaders to open up conversations and talk about the issue.
"Certainly in the financial services industry, people are taking it seriously and we've got a lot of momentum in giving visibility in the LGBT+ community," she explained. "We've got a gathering of very senior insurance, out LGBT+ leaders now - we've formed an informal group to discuss the topics."
According to figures from the Dive In festival's website, 71% of Lloyd's of London market firms have training or development in place that includes diversity and inclusion. Likewise, over half (53%) of Lloyd's market firms now have a formal D&I policy in place compared to 35% in 2016.
"We want to be proud of who we are and be authentic," she told OUTstanding in an earlier interview. "It's still a taboo in some cultures but the more we talk about it, the more people can feel themselves and be satisfied it won't be a restriction on what you can do."
Related stories:
Willis Towers Watson calls for diversity among board members
Senior China insurance official calls for diversity in life insurers' products