Lloyd's looking into new approach to vessel fleet insurance | Insurance Business Asia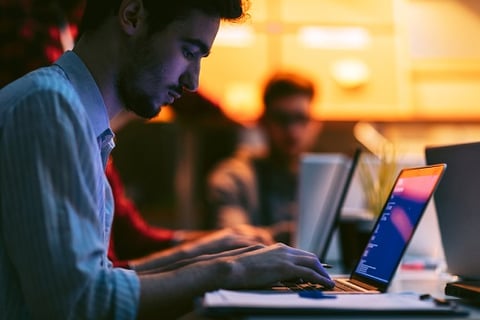 Lloyd's is collaborating with marine technology company Windward to find out whether the market would benefit from a new smart data analytics platform used to manage an insured vessel fleet.
What the platform does is enable underwriters to identify when vessels are exposed to high-risk situations such as war zones. In addition, it provides tools that incorporate context and allow detailed analysis of claims.
"We have had a lot of market interest in this new approach to analysing vessel navigational behaviour," said Lloyd's head of data innovation Craig Civil. "There is a vast amount of real-time data being processed but the key is to unlock the business value for the market that a smart data analytics platform can provide, and that is what we are evaluating right now with our market colleagues."
Windward co-founder and chief executive Ami Daniel commented: "We're delighted to be partnering with the world's leading insurance market, and to be sharing with Lloyd's Members the technology we've developed while working with the world's leading intelligence agencies for the last seven years."
Among those trialling the new platform is managing agent
Talbot Underwriting
Ltd, whose head of digital underwriting strategy Jamie Garratt said they believe in innovation and embracing new technologies to enhance service. "We are excited to work with Windward's technology and data-driven approach to the marine insurance market."
"Lloyd's has always taken pride in being at the forefront of innovation in insurance," added Civil.
Related stories:
ICS & CMI urge maritime treaty ramification
AM Best report highlights marine insurance as a great profit generator