Lloyd's of London secures strict safety measures as offices reopen | Insurance Business Asia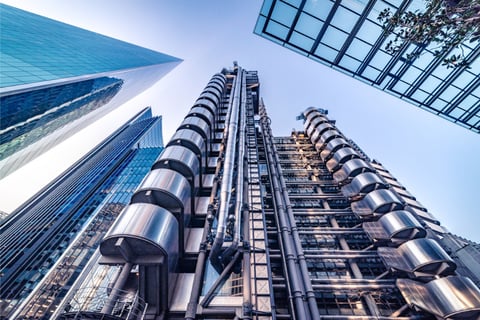 Lloyd's of London reopens its doors today, more than five months after the COVID-19 pandemic forced its offices to shut, implementing a range of measures to ensure staff safety.
The 334-year-old insurance marketplace welcomes workers back to its halls with strict guidelines to prevent coronavirus transmission, including using temperature scanners, placing social distancing markers on floors, and conducting monthly antibacterial misting.
Its underwriting floors will also operate at 45% capacity to ensure employees stay at a safe distance from one another.
Clear protective screens have been installed in desks while the floors are labelled with arrows. The offices are set to undergo antibacterial misting every 30 days.
In a 14-minute instructional YouTube video, head of global operations Hayley Spink revealed the different measures and procedures Lloyd's of London is implementing to make sure employees are safe.
"Over the last few weeks, we've been working incredibly hard to ensure that the building complies with all government standards and measures, and we are COVID-19 secure," she said. "'To help us manage the capacity limits and to help you plan the days you're going to be back in the city, we've introduced a 'class of business' rota across each day of the working week."
Among the safety measures in place are having socially distanced queuing system at one of the building's entrances and providing outside seating as employees are not allowed to eat their meals in the canteen.
The insurer is requiring staff to wear masks in all common areas beginning September 01.
Workers are also encouraged to "constantly use" the hand sanitiser stations located around the building premises. Outsiders are prohibited from entering the building and events are suspended until January 31.
Thermal imaging cameras will also be used to measure employees' body temperature. If they register above 38C, they will be checked again after five minutes. If their temperature remains high, they will be instructed to leave the building.
To ensure social distancing is followed in lifts and escalators, yellow markings have been painted. Lifts can take, at most, three people at a time.
In anticipation of more staff cycling or running to work instead of using public transport, more changing cubicles have been installed. Workers are still allowed to use the offices' showers but a one-way queuing system and a tagging system to label if the cubicles are vacant or occupied will be strictly enforced.