Lloyd's of London to help the Philippines' poorest homes | Insurance Business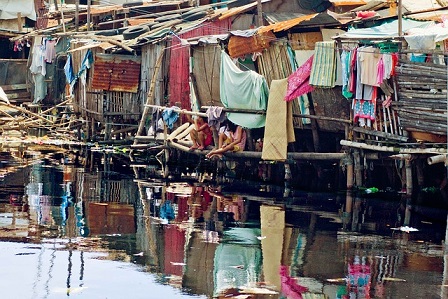 Lloyd's of London has announced new partnerships with two charitable organisations which will receive £450,000 (over US$550,000) in donations from the specialist insurance market.
Lloyd's Charities Trust (LCT) chairman Chris Harman said they are teaming up with Build Change and Whizz-Kidz, two groups that provide vital support to vulnerable communities both in the UK and around the world.
"Their focus on building long-term resilience aligns closely with LCT's strategy of delivering sustainable solutions wherever they are needed," Harman said.
LCT will annually donate £100,000 (about US$123,000) over three years to Build Change, which plans to develop disaster resilience in impoverished communities in the Philippines and Colombia.
Build Change's project involves the retrofitting of more than 900 homes to make 4,800 people more resilient to natural catastrophes while training more than 1,000 builders and creating over 1,000 jobs.
In Metro Manila's urban slums, 310 homes will be retrofitted through the project, which also aims to pass training skills to Philippine organisations to expand the programme and help 500,000 more homes.
"Lloyd's Charities Trust's investment in prevention and resilience is a truly innovative way of preparing for the future," said Elizabeth Hausler, Build Change founder and CEO.
"We are so grateful LCT has joined this important effort to save lives and prevent economic losses by building resilience in urban slums in Asia and Latin America," she added.
LCT has also partnered with Whizz-Kidz to help disabled children across the UK lead active and independent lives.
Over the next three years, an annual donation of £50,000 (about US$61,000) will enable a mobility therapist to provide essential equipment and support to more than 470 disabled children and young people.
"Their generous donation will make an enormous difference to the lives of disabled children and young people across the UK," said Whizz-Kidz chief executive Ruth Owen. "Thanks to Lloyd's Charities Trust we'll be able to help even more disabled children achieve their true potential."
Related stories:
Philippine insurers ordered to submit anti-fraud plans
Several changes proposed for Philippine insurance sector