Lloyd's plans to differentiate between strong and weak performers | Insurance Business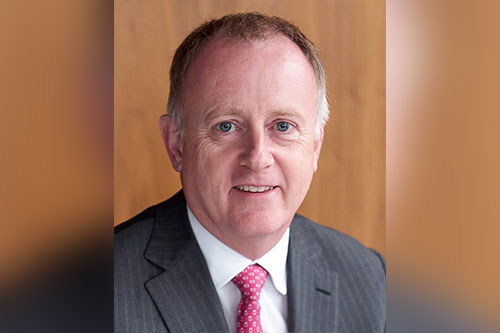 The last few years have been tough for Lloyd's of London as declining performance and complaints about the high cost of doing business in the 330-year old insurance marketplace have grown increasingly loud. In response, Lloyd's CEO John Neal unveiled the "Blueprint One" plan in September 2019, which saw the insurance market plan to cut costs by streamlining processes and launching initiatives, such as its electronic risk exchange.
Then, in February 2020, Lloyd's announced that it was ready for phase one of its transformation plan, as well as outlining what it had achieved so far and its 2020 priorities. Yet after just a few short weeks, the coronavirus threw a curveball at the insurance industry. Neal, however, remains committed to the overhaul of Lloyd's and now, after the pandemic has introduced unprecedented challenges on a global scale, the insurance marketplace has reflected on where it plans to go from here.
"It's really, really important for us going into 2021 that we finish the job that we started," said Neal during the Lloyd's market meeting on July 16. "We really do need to execute all of that good work through 2021 to make sure that we set the market up for a sustainable profit across the long-term, so that's not just about making money in 2021 and 2022 – it is about a sustainable return to long-term profitability for the marketplace."
Nonetheless, challenges remain on this road to profitability. Around 50% of the market is performing well as syndicates meet financial targets and execute on their plans, while the other 50% still has more work to do.
"Overall, half of the marketplace is pretty much doing what we ask of them – that's the good news," said Neal. "The more challenging news is half of the market is not where we want them to be, so that is telling us that we must differentiate between those components of the market as we look at plans for 2021."
As a result, syndicates will be grouped into three categories. The first is composed of those that perform well and only require a 'light touch' of management since their plans are logical, realistic, and achievable, while the second category of syndicates need to first meet key criteria, such as their combined operating ratio improving from the previous year, to then see a similar process to those in the first category.
Finally, the third category of syndicates will go through a Capital & Planning Group (CPG) process where their plans will be subjected to more scrutiny. In turn, there will be "real differentiation happening for the first time in 2021, respecting those who perform well [while] those that haven't will continue to go through a stringent plan review process," noted Neal.
The move to identify weak performers in the marketplace comes amid "stubbornly high" operating expenses hovering around £10 billion that Lloyd's has struggled to cut down, which makes reducing the cost of doing business critical. Thus, the tagline for portfolio management at Lloyd's is, "Protect and grow the best; improve or remove the worst," according to the market meeting, as the insurance marketplace aims to get back to black.
"The top quartile in our marketplace is performing in line with the very best in the world," said Neal, adding that nonetheless, it's "frustrating" and "disappointing" to see the results of the bottom quartiles, which are underperforming their peer group. "That really is not where we need to be … We don't have to be the best, but I think we should be in the top quartile."
Thus, the priority for the coming year is to put "profitability over growth" and "demonstrate a sustainable path to long-term profitability," he added.