Lloyd's suggests action plan as poll shows 'higher than imagined' sexual harassment figures | Insurance Business Asia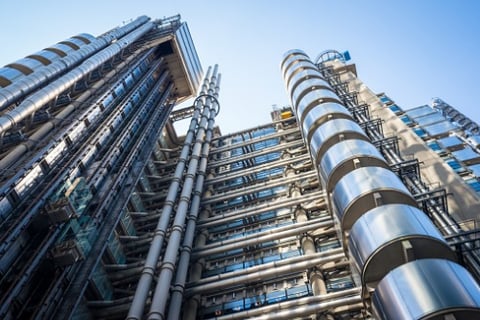 Of the approximately 6,000 passholders to insurance marketplace Lloyd's of London, a significant 8% admitted to having witnessed sexual harassment over the previous 12 months.
This is according to the autonomous and market-wide culture survey commissioned by Lloyd's to identify the scale and scope of the matter, which drew public attention earlier this year after Bloomberg Businessweek pointed to the "thriving" sexual-harassing ways at the centuries-old exchange.
Now results of the poll have been released, with only 45% saying they would feel comfortable raising a concern; 22% claimed to have seen people in their organisation turn a blind eye to inappropriate behaviour; and 24% have observed excessive consumption of alcohol in the Lloyd's market.
In response, Lloyd's announced a programme of measures including setting standards of business conduct, introducing a culture dashboard to closely monitor progress, and establishing an advisory group to support and inform ongoing actions.
"I am determined that we create a working environment at Lloyd's where everyone feels safe, valued, and respected," stated Lloyd's chief executive John Neal when the results and actions were published on the Lloyd's website this morning. "Cultural change takes time, but we have to accelerate progress and the measures announced today are intended to do just that."
Meanwhile, Bloomberg quoted the CEO as also saying, in response to the findings: "The results are shocking, unacceptable, and require robust action immediately. I expected disappointing results on sexual harassment and excessive alcohol consumption, but the stats and levels of complaint are higher than I would have imagined."
Commenting on the Lloyd's report, London & International Insurance Brokers' Association (LIIBA) chief executive Christopher Croft said it comes at an important time.
"There is no place for bullying or harassment in our marketplace and the expectations are rightly that our market will work collectively to address incidence of poor behaviour," noted Croft. "London's broking community takes this initiative very seriously and LIIBA is working closely with our members and business partners to take concrete steps for improvement."
The board of the Lloyd's Market Association (LMA) has also been quick to react, pledging to work actively through a chief executive reporting network to address sexual misconduct in the market.
LMA CEO Sheila Cameron stated: "The Lloyd's market is world-leading in terms of the talent we attract and the opportunities our innovative and dynamic work environment provides.
"Although the issues highlighted by the survey are not exclusive to this sector, we must be decisive and thorough in our response, firstly because it is the right thing to do and, secondly, failure to act will damage our ability to attract and harness the talent that is so vital to the future competitiveness and success of the market."
Cameron conceded that while she has seen positive changes in the market in recent years, "there is still some way to go" in this journey, adding that actions taken should help in regaining the trust of harassment victims.
"Together we can stamp out the remaining poor behaviours," asserted Cameron. "Today very few people in the Lloyd's market are willing to stand by silently when unacceptable behaviours are observed. With this constructive resolution we make it very clear that LMA members will take action at the very highest levels."