MAA Takaful Berhad rebranded as Zurich Takaful Malaysia Berhad | Insurance Business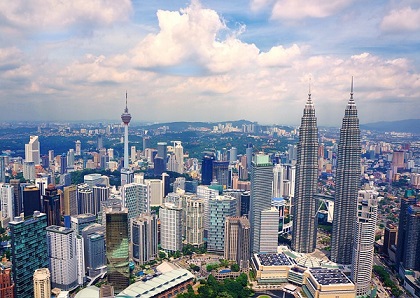 Zurich Insurance Group, after its acquisition of MAA Takaful Berhad (MAAT), will be renaming it as Zurich Takaful Malaysia Berhad (ZTMB). The name change is effective immediately.
The acquisition, which was finalized on June 30, gives Zurich an advantageous position in Malaysia, as it can now offer conventional life and general insurance, as well as family and general takaful, all under a unified brand. Zurich now has access a wider market with a more diverse product offering. This is quite timely, as Malaysia's takaful sector is
doing especially well
.
"For Zurich to fully realize its potential in Malaysia and achieve the market share that it aspires to, we must be able to provide attractive solutions to customer needs right across the country; particularly in providing them with the necessary products to protect themselves and their assets. Through ZTMB and its sister company, Zurich Insurance Malaysia Berhad (ZIMB), we are confident that we are able to provide our customers with a wide range of insurance and takaful solutions across multiple customer segments," said Philip Smith, executive director of ZTMB and CEO of ZIMB.
The rebranding will not affect any existing policies and all terms and conditions will be honoured until the end of the policies' contracts. The company's operations will continue as usual throughout its branch network, with customers being served by their respective agents and brokers under the ZTMB banner.
Related stories:
Regional insurer Amana Takaful Life announces IPO
State-owned wealth fund may buy Hong Leong's insurance operations
Zurich completes regional acquisition