Mahindra mulls small-scale insurance policies to grow market | Insurance Business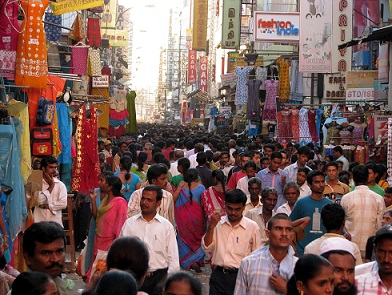 Mahindra Insurance Brokers (MIBL) of India is devising plans to offer pay-as-you-can insurance, equivalent to the "sachet" mode of retail for household products, to grow the market. This is in response to the failure of pay-as-you-go insurance schemes to catch on in India, as current premium rates are already quite affordable.
"We see this as the insurance equivalent of sachets in the FMCG (Fast-moving consumer goods) sector. Just as sachets expanded the FMCG market, we expect this more affordable form of insurance to grow the market," said Jaideep Devare, managing director of MIBL.
The broker will be linking with digital wallet companies to offer small amounts of insurance.
"We have tied up with Citrus Pay where customers can get personal accident cover for Rs 1 lakh (US$1,482) for one month against loyalty points for shopping. We plan to have similar tie-ups with other wallet companies," added Devare.
Also, Mahindra is planning to provide short-term cover for travel insurance by tying up with other aggregators. Some other future plans are coverage for SMEs and hospitalization cover for individuals. Instead of an annual basis, an earn-and-pay mode is being considered.
Many insurers in India such as Reliance General Insurance and Future Generali offer their customers the option of paying health insurance on a monthly basis, but consumers need to commit to annual contracts. According to Devare, low-income customers do not want to commit to regular payments, so fintech and the pay-as-you-can option can help in addressing that.
In many Western markets, pay-as- you-go plans are based on actual usage, such as in auto insurance, where the premium is calculated based on the distance driven. In India, where the premium is less than 2% of the vehicle's value, such schemes are not applicable.
Related stories:
Indian central bank says banks can sell insurance but urges caution
Indian firm poised to buy out joint ventures with Allianz
Indian state-owned insurer's chairman resigns