Mainland China to benefit from Hong Kong as a reinsurance hub | Insurance Business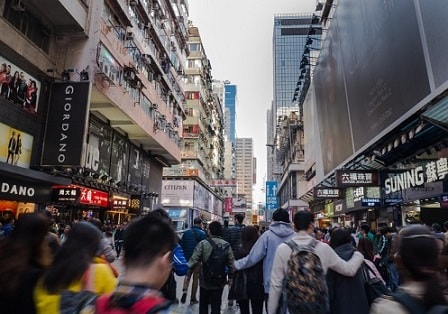 Hong Kong could become a reinsurance hub serving insurers in mainland China, according to Hong Kong-based Peak Reinsurance Company (Peak Re).
According to an article in the reinsurer's newsletter, Peak Times, the opportunity emerged when the regulators of both markets signed an agreement to mutually recognise both solvency regimes.
Hong Kong being recognised as an onshore jurisdiction, for regulatory purposes, was a major step forward, but the reinsurer admitted the move could be several years away, with several potential roadblocks that could still be encountered.
"While certain details are relatively vague at this moment in time, the high-level concept behind the agreement is very positive for Hong Kong," said Andrew Mak, deputy head of underwriting.
"For Peak Re, we would certainly like to have more engagement with the market to apply our expertise.
"Becoming a reinsurer in China is not easy," Mak said. "A lot of companies are exploring alliances and there's a lot of Chinese capital in search of diversification. It's still the case that China only has one dominant reinsurance company. For a market that size, they need more reinsurers to be working there."
Currently, regulators for both markets are developing their own and separate risk-based solvency regimes. Under the proposed Equivalence Assessment Framework Agreement on Solvency Regulatory Regime, the regulation of both insurance sectors will be harmonised, minimising regulatory overlap and promoting cooperation.
Many reinsurance companies in Hong Kong have access to business from the mainland, but there are obstacles for their growth to keep pace with the growth of the Chinese insurance sector and its evolving needs.
Related stories:
China to push standardisation of credit risks
Peak Re receives approval to operate in Labuan
Despite 87% profit nosedive, Peak Re remains optimistic