Mainland Chinese flock to Hong Kong for insurance | Insurance Business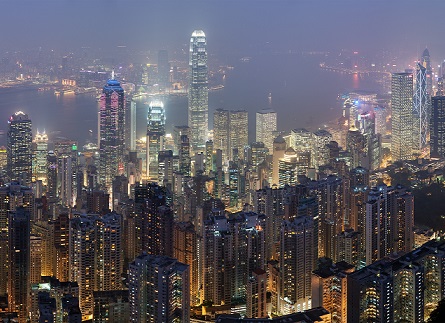 Insurance brokers and agents in mainland China are worried that customers, instead of purchasing policies from them, prefer to travel to Hong Kong to purchase insurance there.
In 2015, mainlanders purchased a total of US$4.1bn worth of Hong Kong insurance policies, accounting for 24.2% of new business in Hong Kong for that year, according to the Hong Kong Office of the Commissioner of Insurance. In 2010, that figure was just at US$567m, indicating a spike in recent years.
Zhang Shuo, an agent of China Life Insurance Company based in Beijing, told the
China News Service
that one of his clients said they preferred policies in Hong Kong, as they are more diversified and appealing. For instance, these policies cover imported drugs and overseas hospitals.
"When my clients ask for Hong Kong insurance, what I do is to warn them about the risks," said Zhang.
Hong Kong insurance regulations require that policyholders must be physically present in Hong Kong when the contract is signed. A good number of customers use Shenzhen, a city in South China right next to Hong Kong, as their staging point.
As such, some enterprising firms in mainland China even help in arranging travel and accommodation, and in some cases, even tours, in Shenzhen and Hong Kong for their clients to buy insurance policies. These services are reportedly free of charge, and are instead funded by sales commissions.
Some fly-by-night businesses, however, enter unauthorized transactions with HK brokers. Some even give false assurances about not having to travel to Hong Kong to sign the contract.
Given the disparity between mainland China and Hong Kong policies, Hao Yansu, director of the School of Insurance at the Central University of Finance and Economics in Beijing, suggested that mainland insurers should step up their game.
The insurers should go global by setting up overseas branches and work with hospitals outside mainland China. Many affluent customers travel outside the country and have children studying abroad, so overseas support is very crucial to them, said Hao.
He also added that mainland insurers should be more transparent and disclose which foreign hospitals they have cooperation agreements with. This will help clients choose the best-fitting products for them, thus boosting the insurers' businesses as well.
Related stories:
Hong Kong IPO to reveal Anbang owners
The key to a strong broker-client relationship
'Two-speed' Chinese economy presents Asia Pac insurance opportunities