Majority of insurers' digitalisation efforts end up in failure | Insurance Business Asia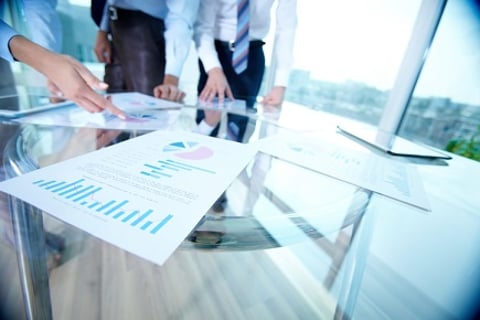 Despite massive investment in digitalisation, two-thirds of insurers' efforts to go digital are unable to produce significant results, a study revealed.
According to the Global Pricing and Sales Study 2017 by international consulting firm Simon-Kucher & Partners, the insurance industry fully recognises the potential benefits caused by digitalisation and investing heavily in it, but as many as 65% insurers are unsuccessful in attaining those benefits.
Many insurers say that digitalisation leads to a more efficient sales process, the report revealed. However, those expectations are not being fulfilled.
"Companies invest heavily, but still don't reap any rewards. Better planned and implemented digitalisation initiatives are urgently needed to tap into the potential", said Dr Dirk Schmidt-Gallas, senior partner and global head of insurance at Simon-Kucher.
While 87% of insurers surveyed said that they had a digitalisation roadmap, most are unable to implement them successfully.
"This is because major uncertainty remains about which measures are really needed and will lead them to success. In addition, the current initiatives are often poorly designed and executed", explained Schmidt-Gallas.
With regard to what they think are the strongest drivers for future growth, the top three measures for tackling digitalisation mentioned by insurers were: improving the customer journey, redesigning or transforming business models, and digitalising sales processes. However, these were mentioned by only half of insurers surveyed.
"The high variance in answers reveals a lot of uncertainty in the industry: companies don't have a compass," Schmidt-Gallas said.
According to the report, in order for a firm to digitalise, it often needs to transform its business model in several ways – becoming more customer-oriented than product-oriented, focusing more on selling solutions, and reducing time-to-market. This is a major challenge for most insurers. Close to half of companies surveyed said that name price pressure in the industry was the biggest obstacle for future revenue growth.
"Low-price competition, price transparency, and the customers' negotiating power are named as the main drivers for the increasing price pressure," said Frank Gehrig, director at Simon-Kucher. "These are all further intensified by the effects of digitalisation. The result? Poor price implementation."
The report indicated that over a third of insurance companies surveyed said they had implemented less than 20% of their planned price increases in the past year.
"At the end of every customer journey you will find sales," explained Jan Weiser, partner at Simon-Kucher. "Only the insurance companies that orient their sales paths toward the end customers can achieve long-term success.
"Digitalisation is an opportunity for insurance companies, but they need to focus on selecting the right measures and consistently implement them. Like in so many areas of life, here less is more."
Related stories:
Want to go digital with insurance? Africa is the answer, says Allianz CEO
Chubb CEO: Insurers have to digitise
Going digital means going all the way